J36 Inlamb & Empty Ewe Hoggs – 28th January 2023
28 : 01 : 23
Venue: J36 Kendal
Judge: John Walker, Brennand Farm
---
Aged Ewe
| Placing | Exhibitor | Lot Number |
| --- | --- | --- |
| 1st | PE&KA Sowerby | Lot 59 |
| 2nd | T Brogden | Lot 62 |
| 3rd | A Skidmore | Lot 66 |
| 4th | G Marwood | Lot 54 |
Gimmer Shearling
| Placing | Exhibitor | Lot Number |
| --- | --- | --- |
| 1st | R Hallam | Lot 74 |
| 2nd | A Skidmore | Lot 64 |
| 3rd | G Marwood | Lot 53 |
| 4th | M Staley | Lot 58 |
Gimmer Hogg
| Placing | Exhibitor | Lot Number |
| --- | --- | --- |
| 1st | R Hallam | Lot 77 |
| 2nd | G Marwood | Lot 55 |
| 3rd | G Marwood | Lot 56 |
Swaledale Champions
| Category | Exhibitor | Animal |
| --- | --- | --- |
| SUPREME CHAMPION | R Hallam | 1st Gimmer Shearling |
| RESERVE CHAMPION | PE&KA Sowerby | 1st Aged Ewe |
The Diamond Delights show and sale of Swaledale stars saw the largest entry to date as this sale continues to grow in popularity.
The sale saw the pre sale judging in the capable hands of John Walker, Dunsop Bridge who we thank for his time and expertise. He awarded his champion rosette to the first prize gimmer shearling from Robbie Hallam, which was sired by  Ghyll House Jawbreaker and out of a Kidson Lovley bred ewe, she scanned in lamb with a single to the Jack Lawson tup. and sold for £1000 to Lee Metcalfe, Hawes.
The reserve champion rosette was awarded to the first prize ewe from PE&KA Sowerby, Kirkby Stephen which was sired by the Bull & Cave and scanned in lamb with twins to the Acton tup which went on to sell for the top price  of the day achieving £1200 to J Capstick, Fellside.
Other leading prices for Swaledales saw £1100 from A&M Skidmore, Tebay for a gimmer shearling sired by High Birkwith Endeavour 1st, scanned in lamb with a single,
Leading prices:
G&C Marwood 600, 500, 500, 500
M Staley 500
PE&KA Sowerby 1200
A&M Skidmore 1100
R Hallam 1000
Averages:
7 Aged Ewes – £521.43
6 Gimmer Shearlings – £625
3 Gimmer Hoggs – £450
Auctioneers:  NWAuctions
Gallery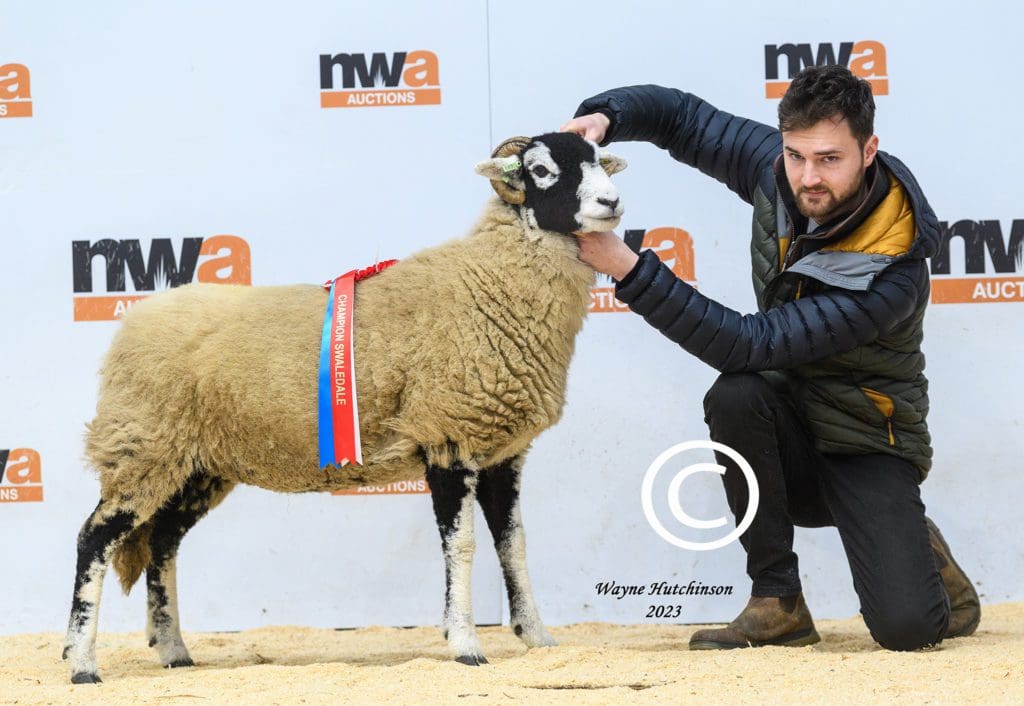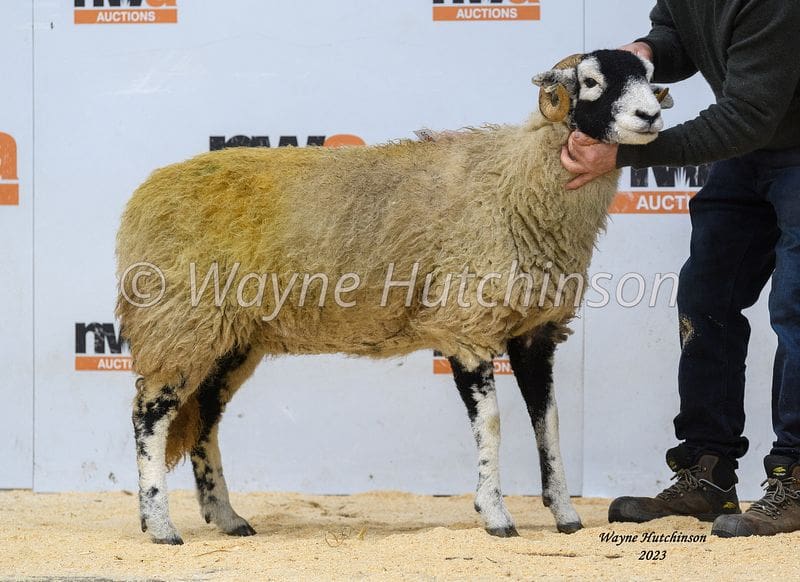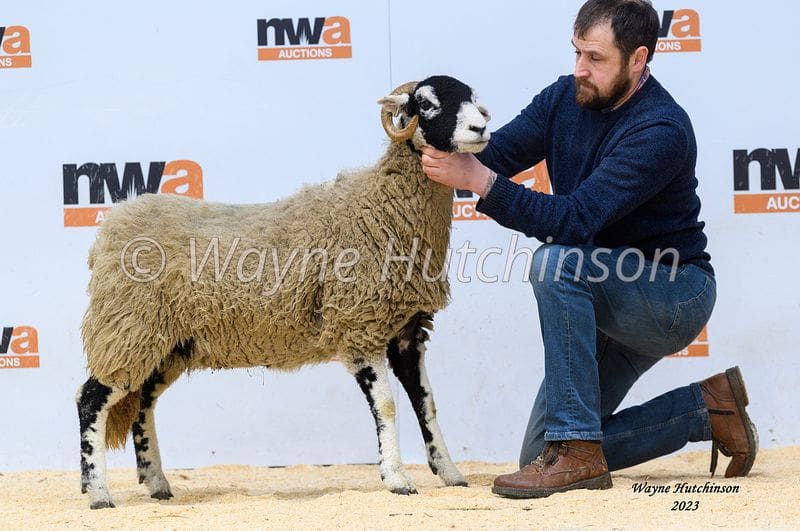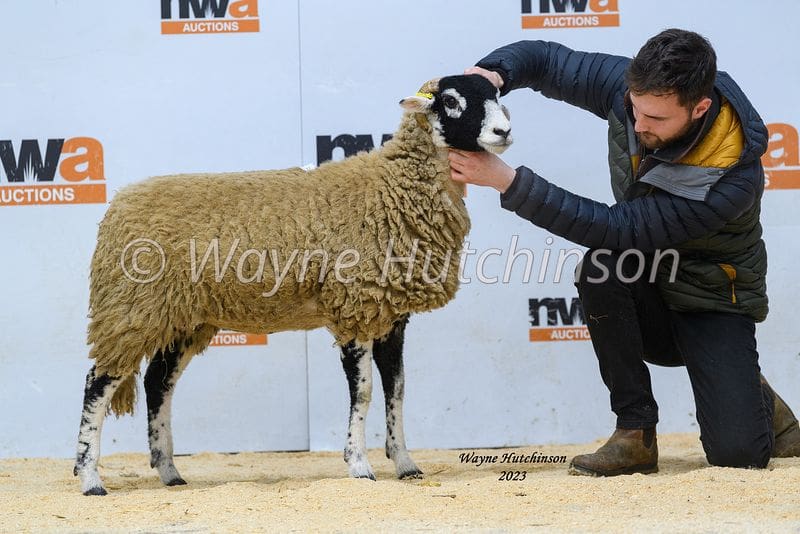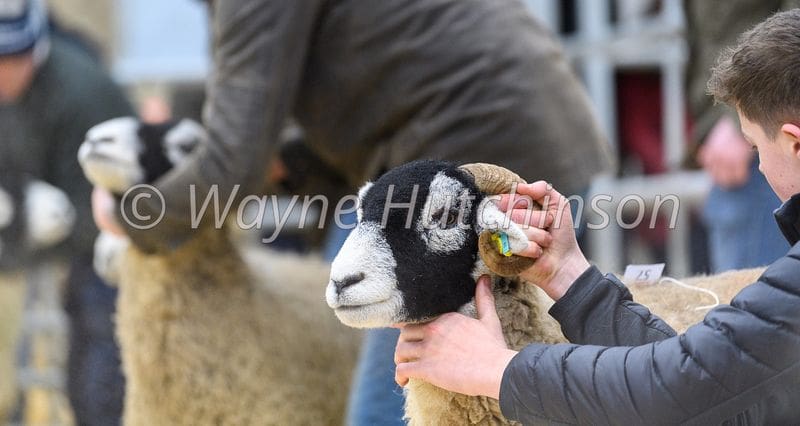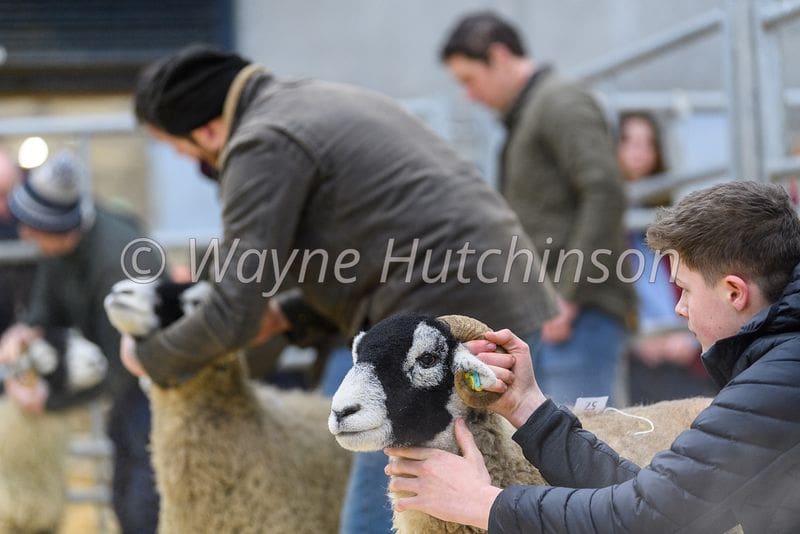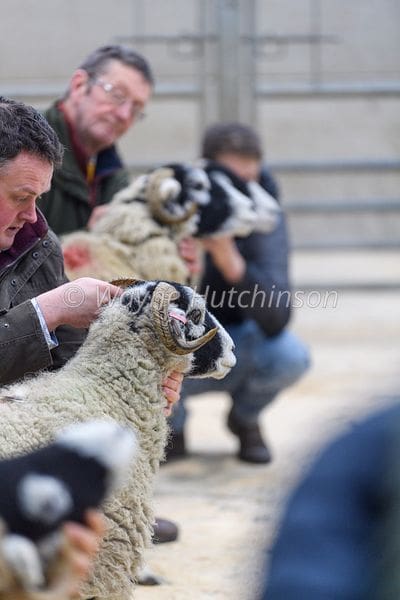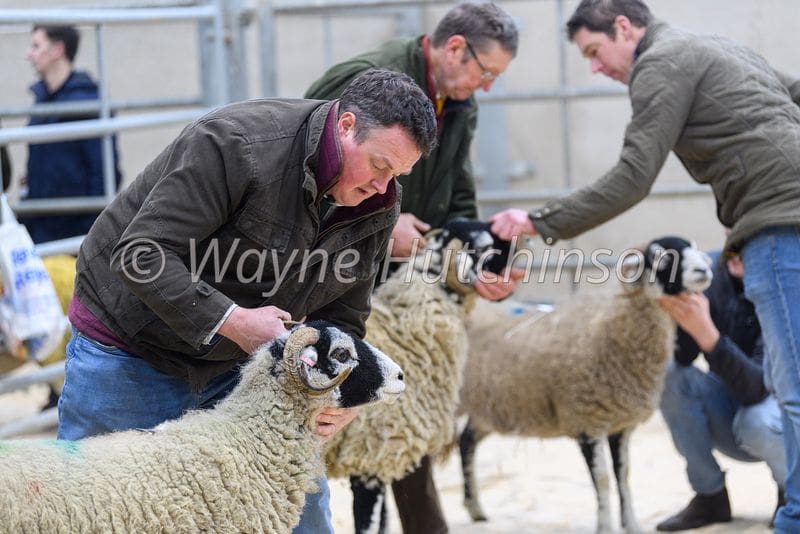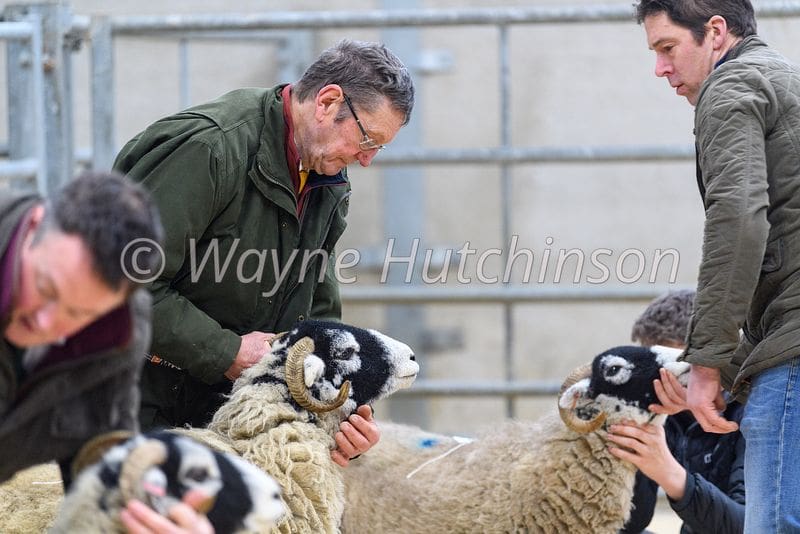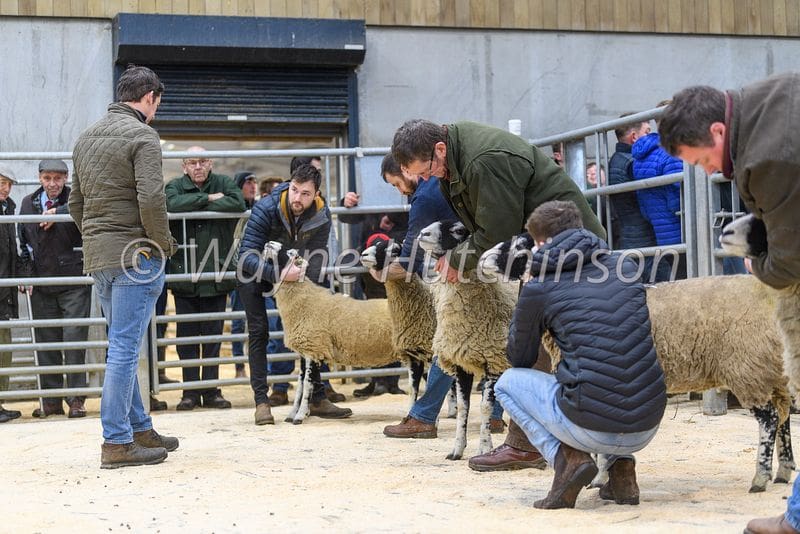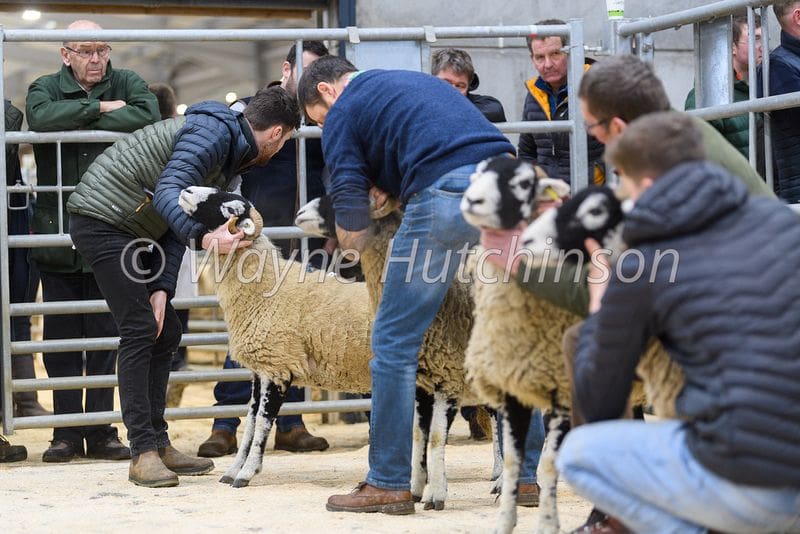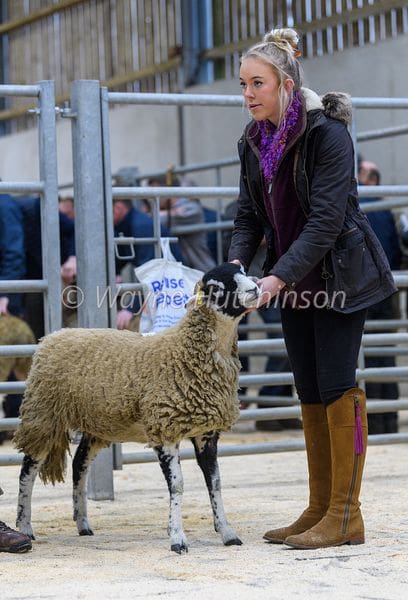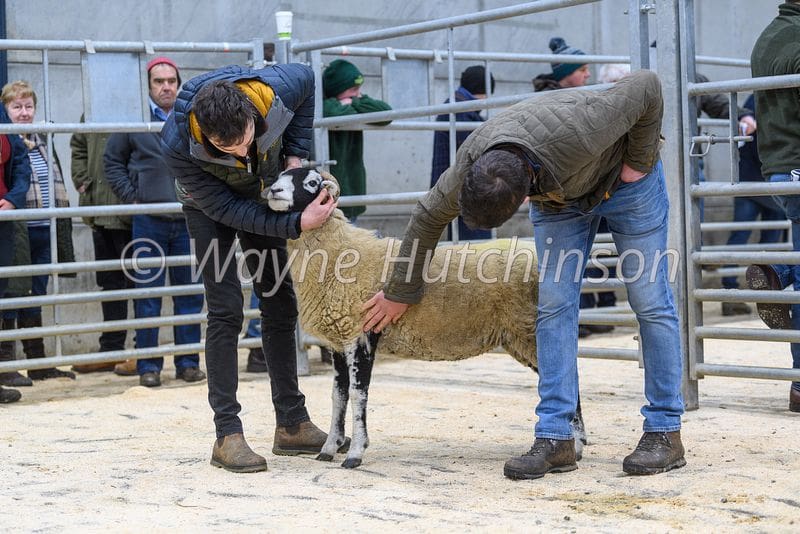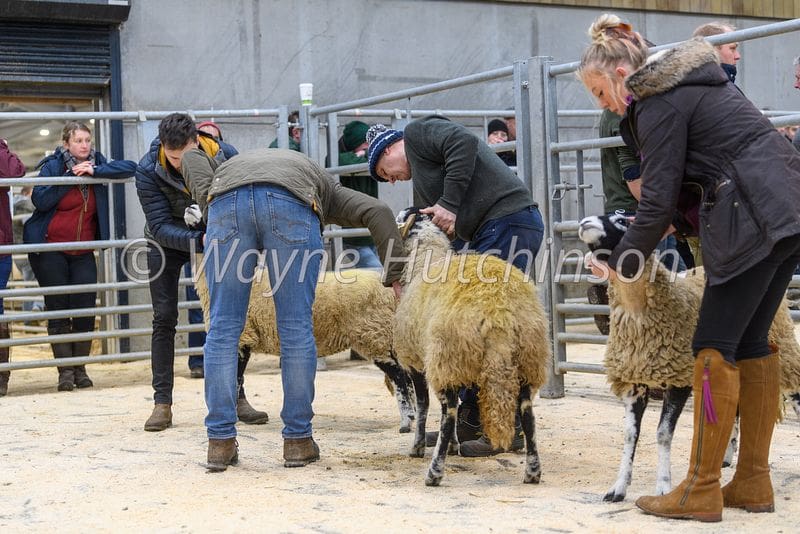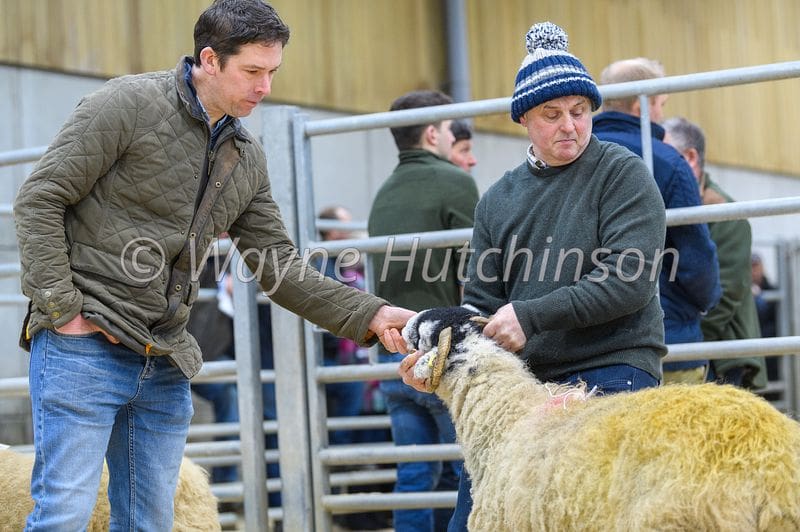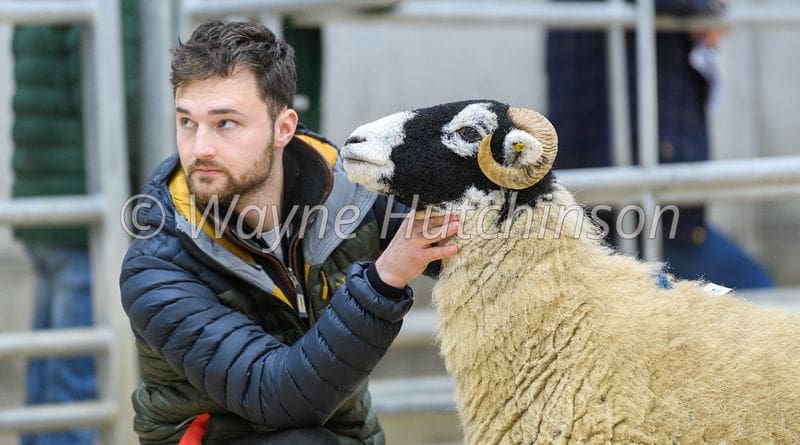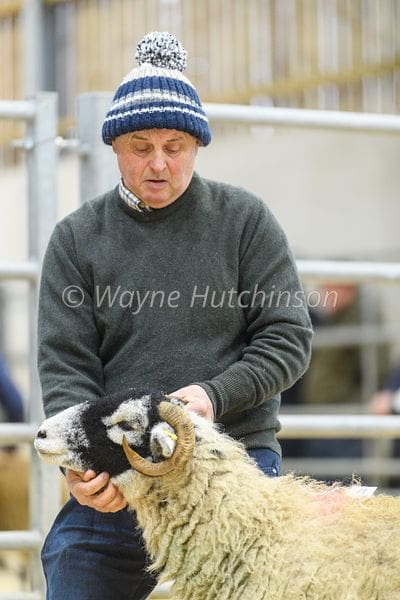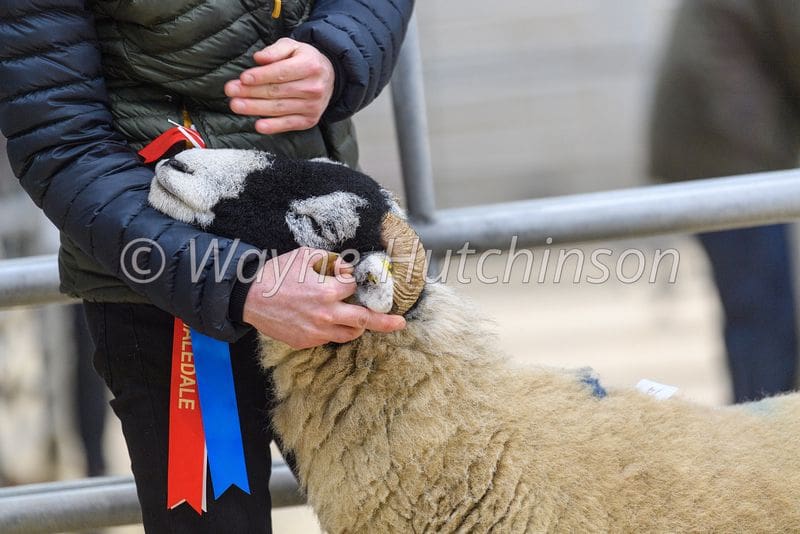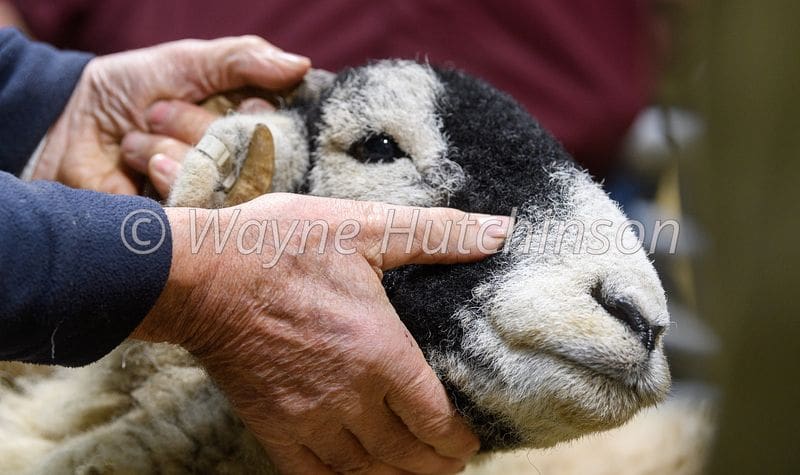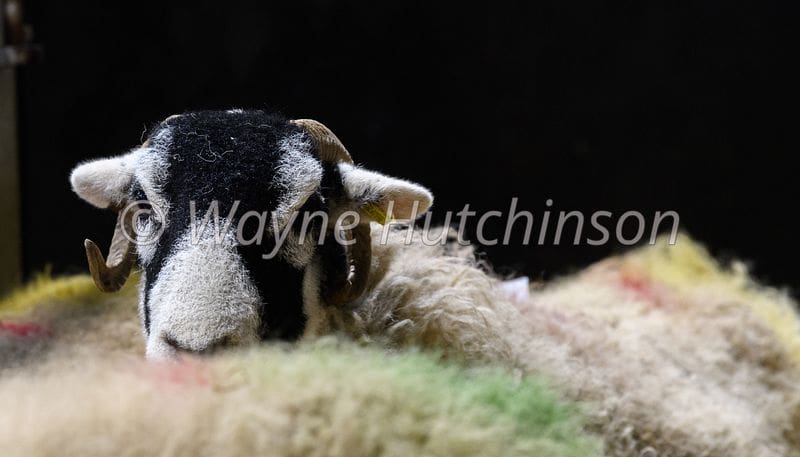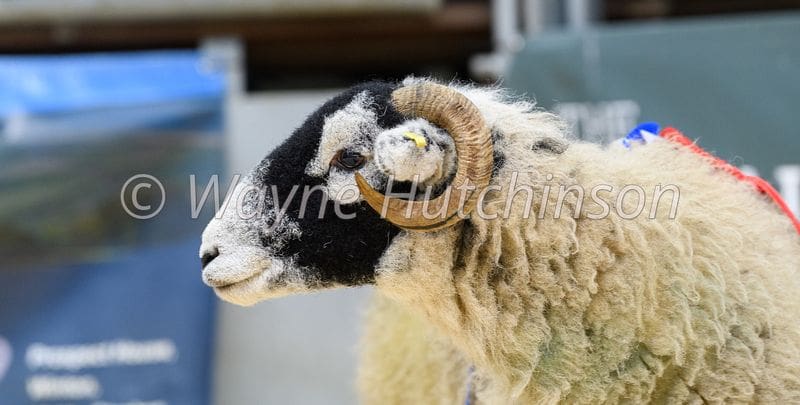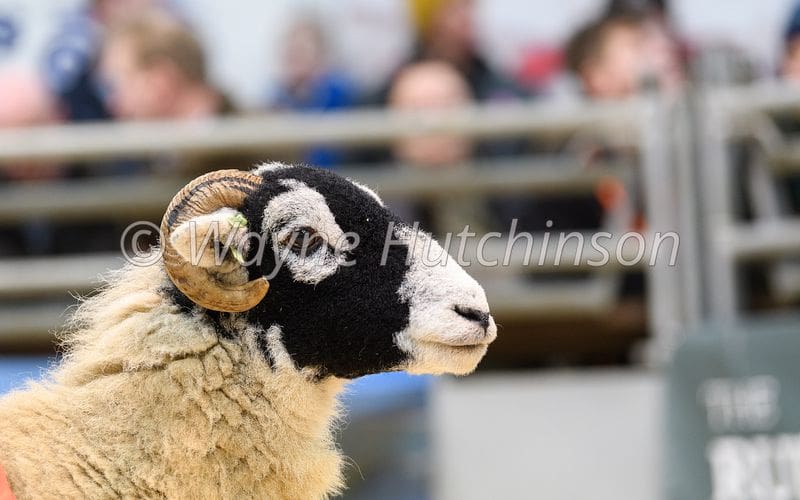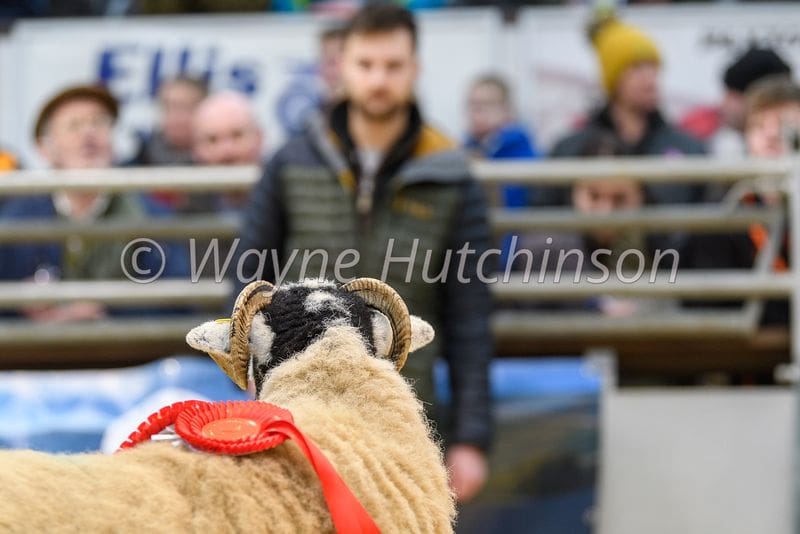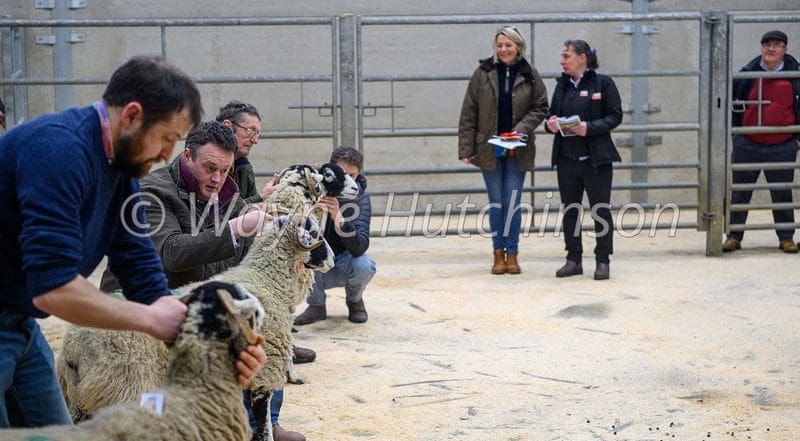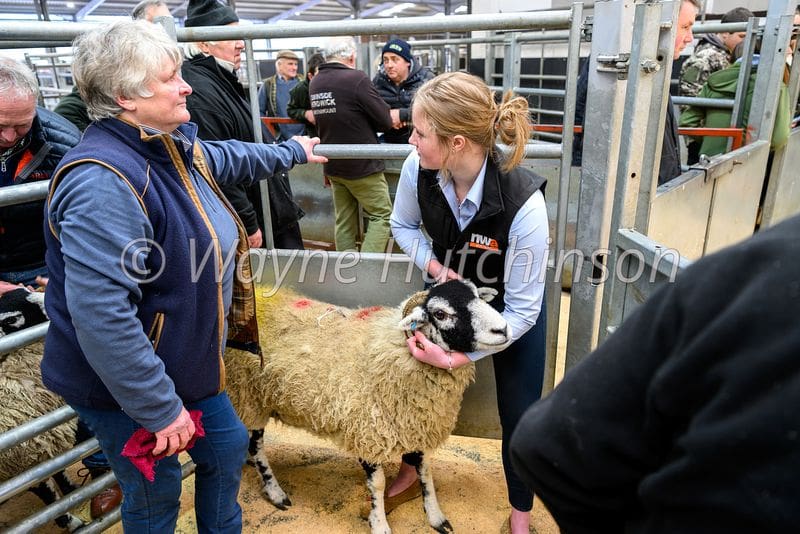 ---
Back to Sale Reports...