Kirkby Stephen Inlamb Sale – 9th February 2023
09 : 02 : 23
Venue: Kirkby Stephen Auction Mart
Judge: Joseph Nattrass
---
Aged Ewe
| Placing | Exhibitor | Lot Number |
| --- | --- | --- |
| 1st | DJ Coates | Lot 40 |
| 2nd | P Hallam | Lot 32 |
| 3rd | P Hallam | Lot 33 |
| 4th | T Brogden | Lot 53 |
Gimmer Shearling
| Placing | Exhibitor | Lot Number |
| --- | --- | --- |
| 1st | DC&KL Hutchinson | Lot 13 |
| 2nd | GH&C Marwood | Lot 5 |
| 3rd | GH&C Marwood | Lot 4 |
| 4th | JR Dalton | Lot 25 |
Gimmer Hogg
| Placing | Exhibitor | Lot Number |
| --- | --- | --- |
| 1st | TW Hutchinson | Lot 22 |
| 2nd | GH&C Marwood | Lot 6 |
| 3rd | GH&C Marwood | Lot 3 |
| 4th | TW Hutchinson | Lot 20 |
Best Conformation
| Placing | Exhibitor | Lot Number |
| --- | --- | --- |
| 1st | GH&C Marwood | Lot 4 |
| 2nd | M&EM Wilson | Lot 35 |
| 3rd | T Brogden | Lot 53 |
| 4th | DJ Coates | Lot 41 |
Swaledale Champions
| Category | Exhibitor | Animal |
| --- | --- | --- |
| SUPREME CHAMPION | DJ Coates | Aged Ewe - Lot 40 |
| RESERVE CHAMPION | DC&KL Hutchinson | Gimmer Shearling - Lot 13 |
Kirkby Stephen Individual ewe sale report
Daryl Coates, The Chancel, continued his successful trade from Bentham to Kirkby Stephen at the individual inlamb and gimmer hogg sale on Thursday evening by securing the pre-sale championship with a 2018 born ewe.  Sired by Aygill Loyal, a son of the £86,000 Rukin, she was sold carrying twins to the £10,000 Weardale Estate Eric Prydz for the sale's top price of £5,500 to T Brogden, Helbeck.
Next was the champion's natural born twin sister, which sold again inlamb to the Weardale Estate's Eric Prydz for £2,500 to J Bland, Thwaite Bridge.  Both of these two leading ladies were twin daughters of the ewe which Eric won Muker Show with in 2017.
Longevity is a major attribute of the breed, none more so than Daryl's 2013 born ewe, sired by Aygill Commander which sold for £1,200 again to the Helbeck flock. This ewe was the actual mother of the ewe which Eric won Muker Show with in 2017.
Paul Hallam, High Birkwith Farm, who's son Robbie claimed the champion tickets at Hawes and J36 ewe sales earlier in the month, is never far away, this time he stood 2nd and 3rd in the strong aged ewe class, and took the second top price of the night.  Selling at £4,000 was an Oakbank Endeavour sired ewe born in 2020, which sold inlamb to Oakbank General to J Tully, Burncroft Farm.  His next, sired by the same tup, and sold inlamb to Hellboy, sold for £2,600, again to Burncroft.
Brandon Acton, Hawes, had a successful trip with two ewes, the first, sired by a Graham Scarr tup and inlamb to a Richard Harker, sold for £1,700 to Will Porter, Summer Lodge, whilst the second ewe, again inlamb to the Richard Harker, sold for £1,300 to Messrs Parkinson, Hareden.
The pre-sale Reserve Champion and 1st prize gimmer shearling from Craig and Katherine Hutchinson, Old Spittal, sold for £1,200 to Gus Dalton. The gimmer hogg section was led by Geoff & Carol Marwood's Long Green flock, when their Arnold Lancaster sired hogg sold for £800 to Frank Brennand, Ellerbeck. Others from Tom Hutchinson, Bail Hill sold for £700 to J Metcalfe and £500 to A Hartley, both sired by their homebred Kingshaugh Horatio.
At the conclusion of the ewes, the annual sale of Flock Books saw a strong demand for the older editions, with a 1922 book selling for £710 to Robin Booth.  Other noted prices were as follows:
1923 (1 Book) – £500
1924 (1 Book) – £420
1925 (1 Book)  – £130
1926-1927 (2 Books) – £280
1929-1930 (2 Books) – £210
1931-1933 (3 Books) – £260
Leading female prices:
GH&C Marwood – 800
DC&KL Hutchinson – 1300, 700
TW Hutchinson – 700, 500
JR Dalton – 600
B Acton – 1300, 1700
P Hallam – 4000, 2600
M&EM Wilson – 1000, 500
PE&KA Sowerby – 2000
DJ Coates – 5500, 2500, 1200, 1000, 1200
AD Coates & Son – 800
T Brogden – 800, 500
Averages:
17 Aged Ewes – £1538
6 Gimmer Shearlings – £700
3 Gimmer Hoggs – £575
Auctioneers
Harrison & Hetherington
Gallery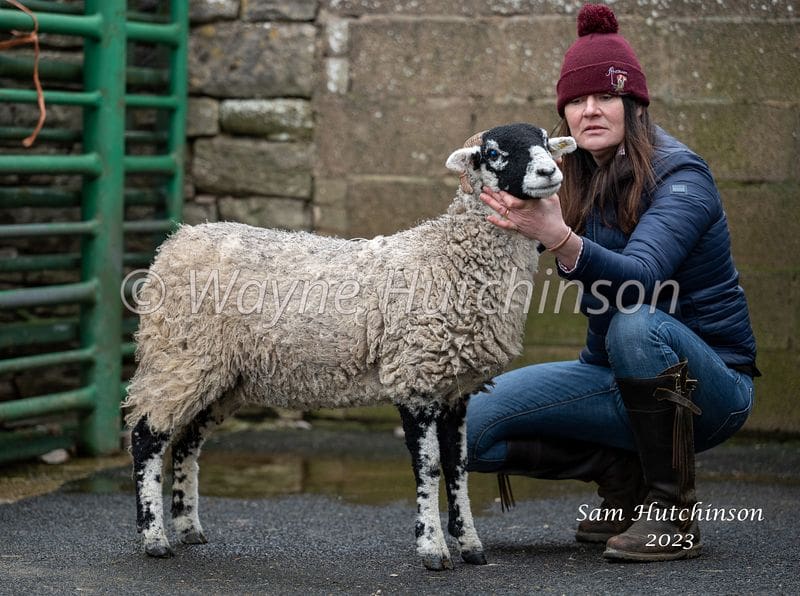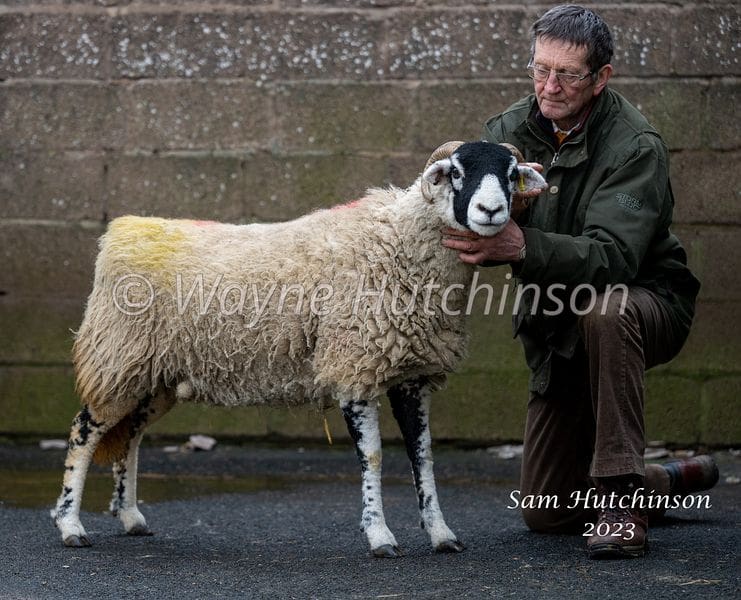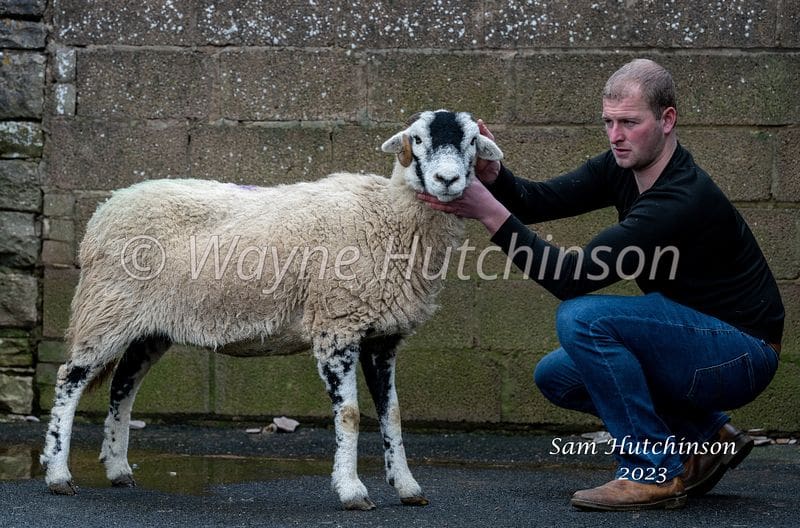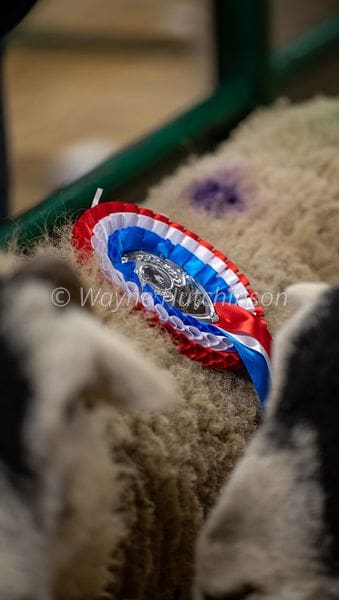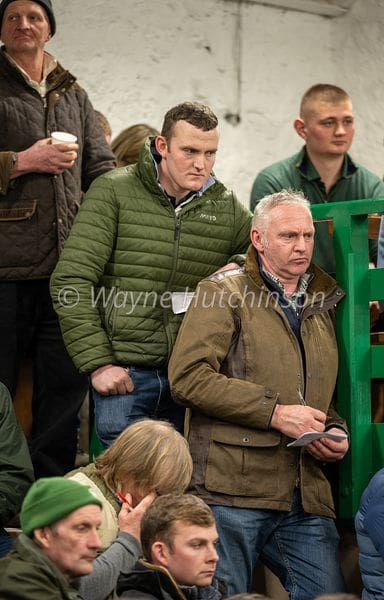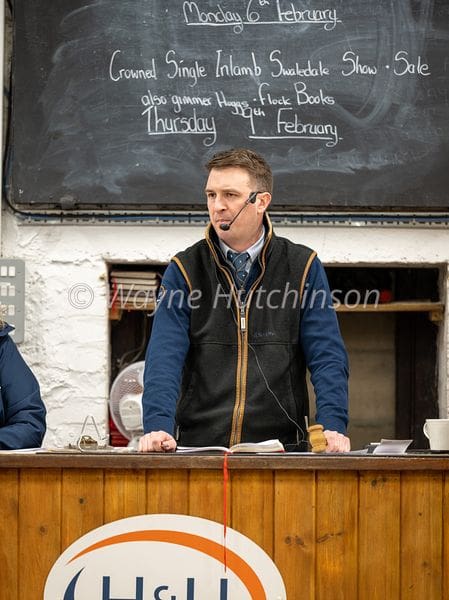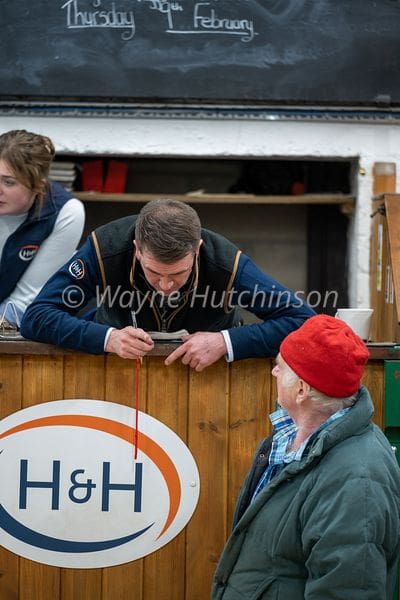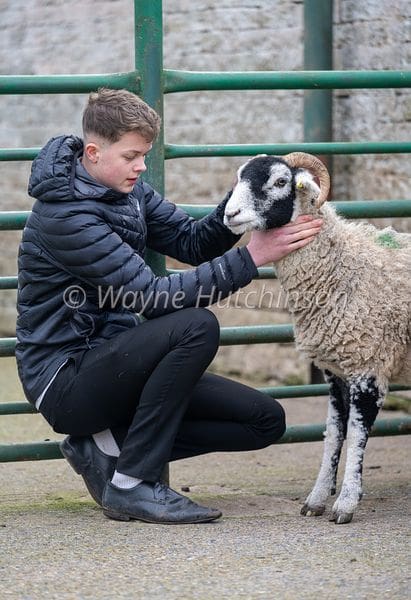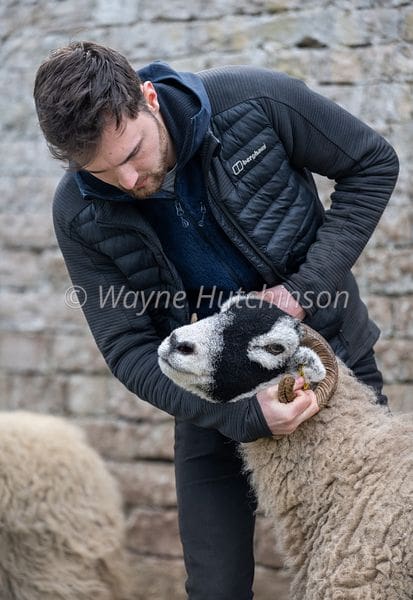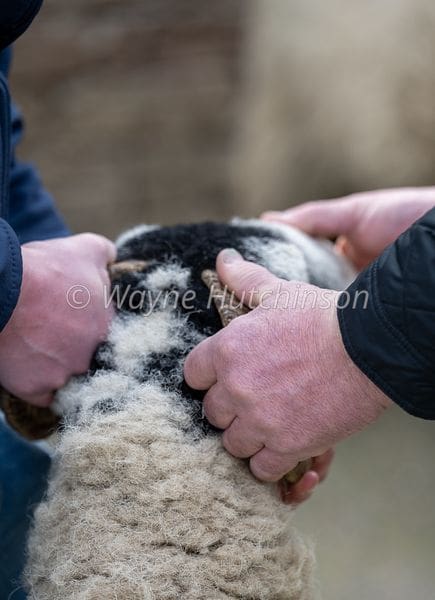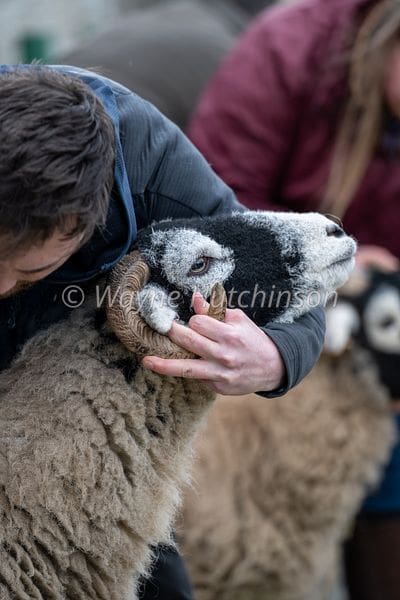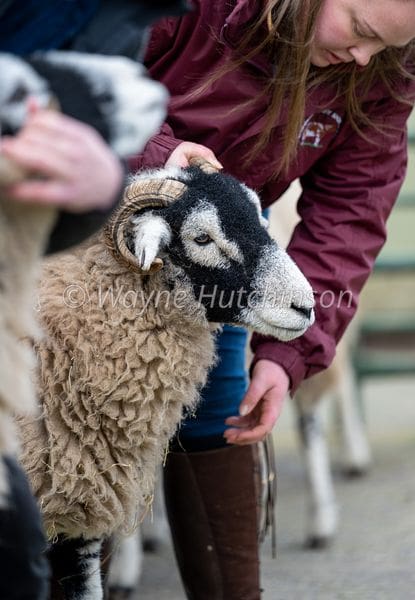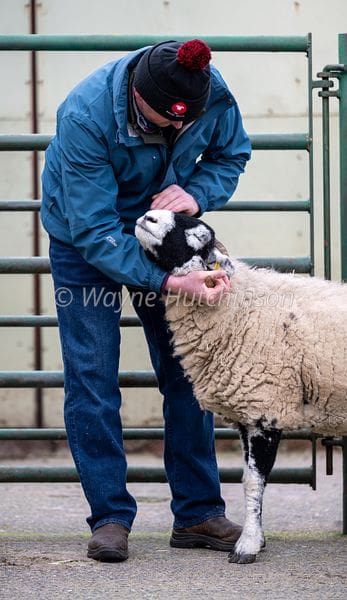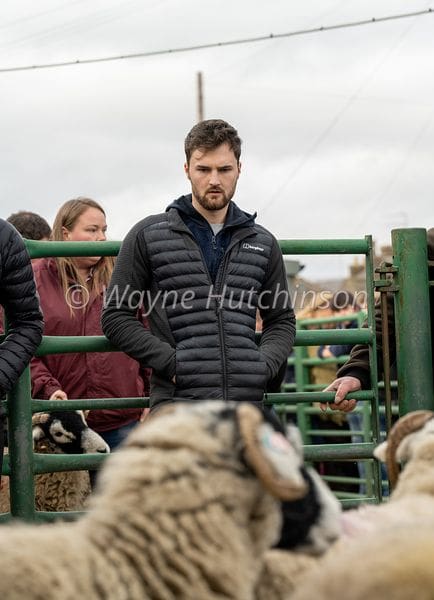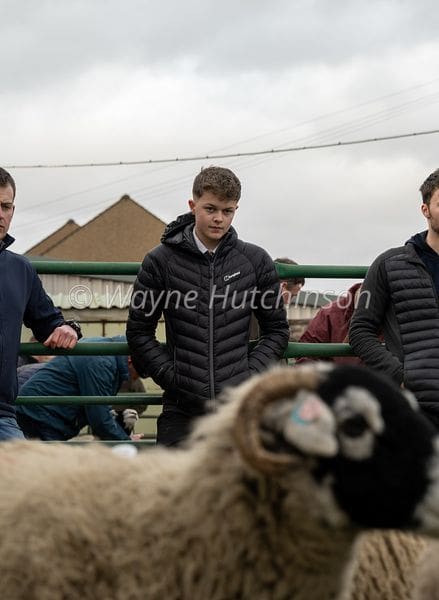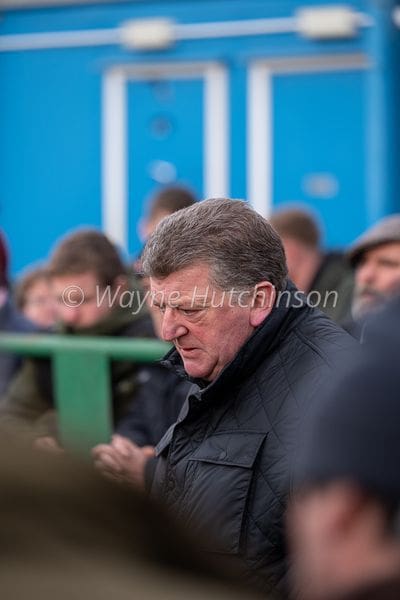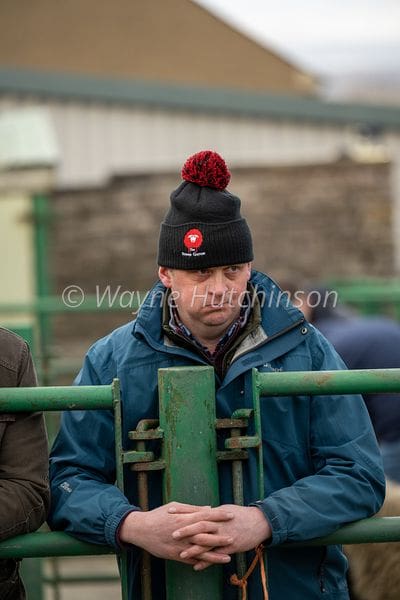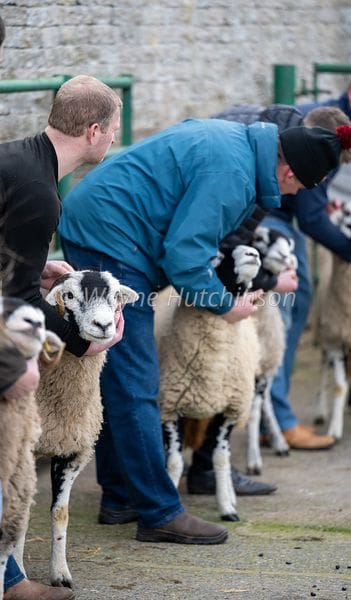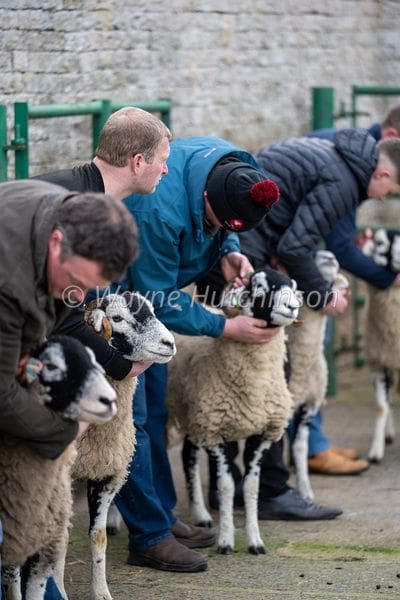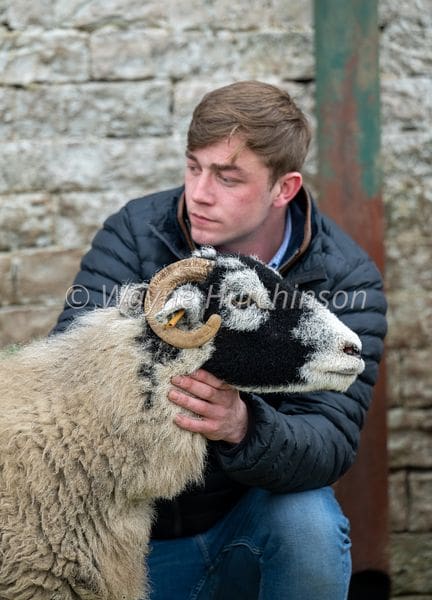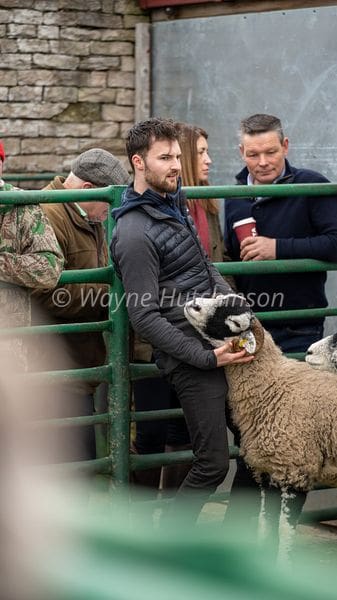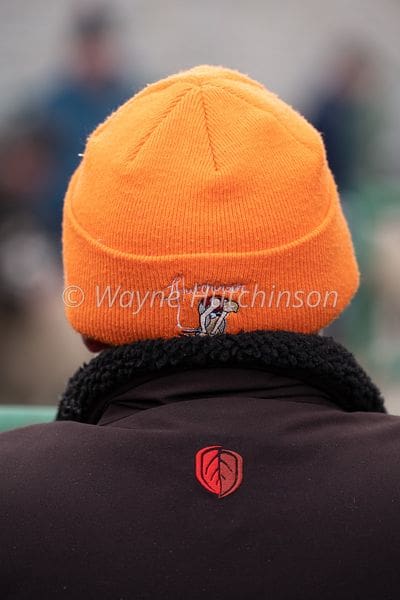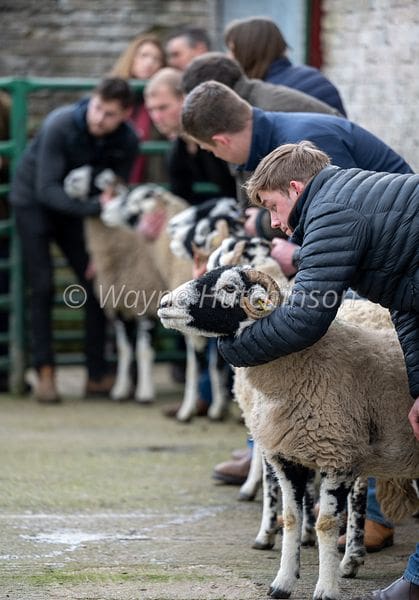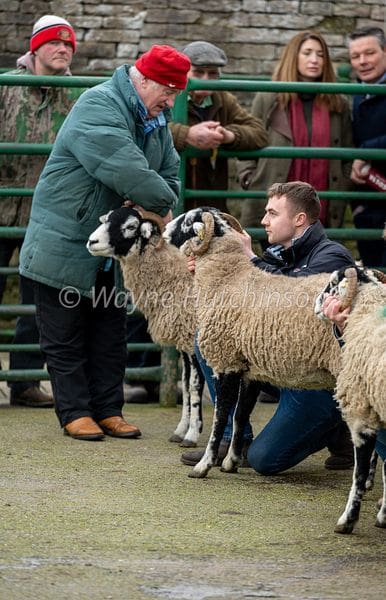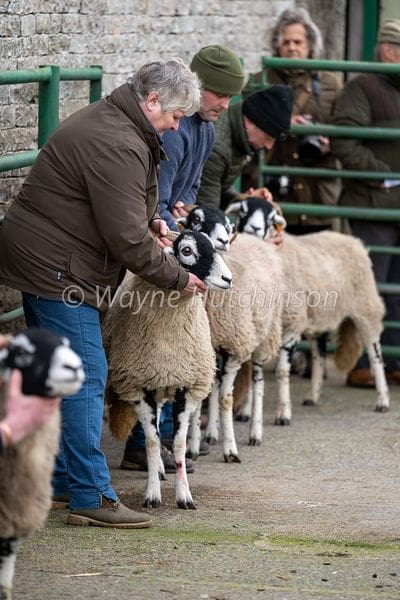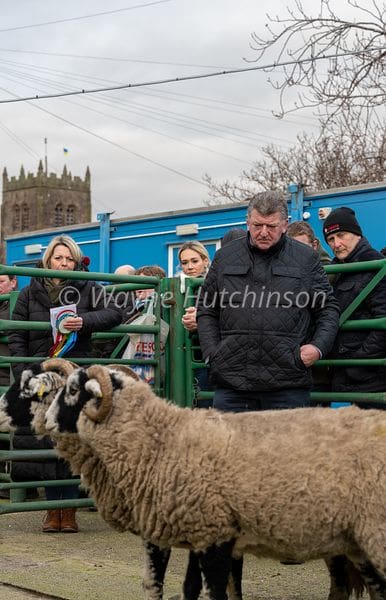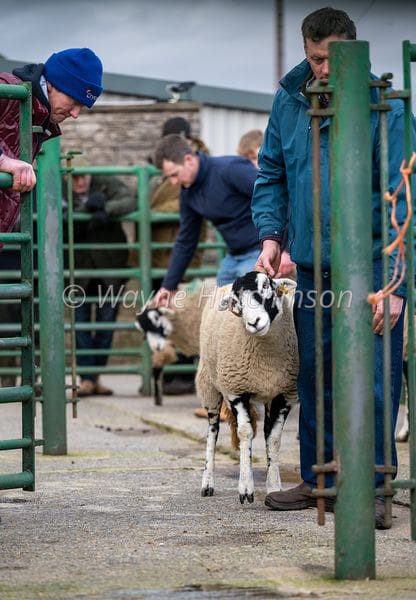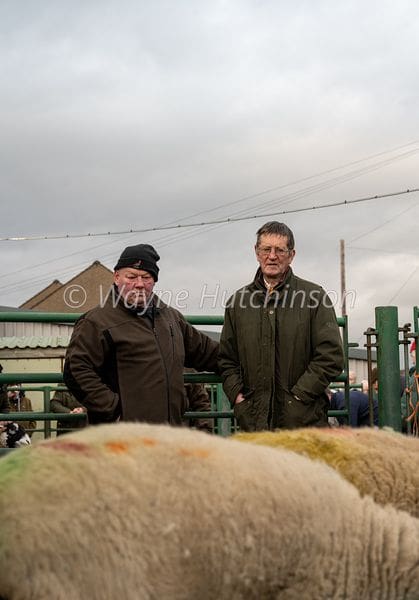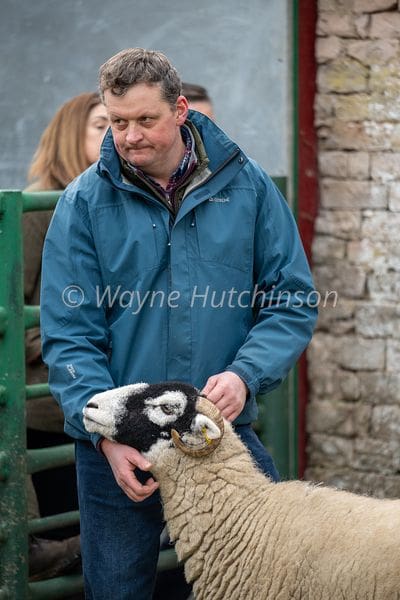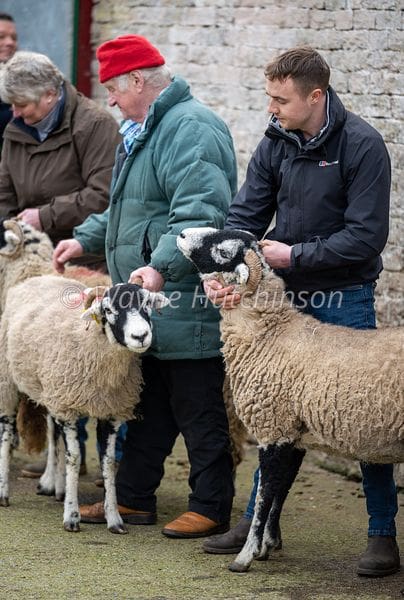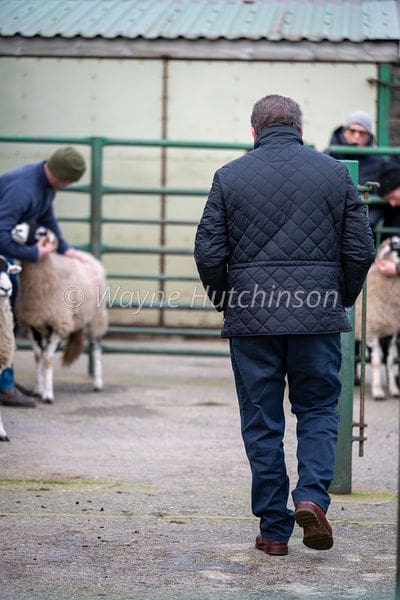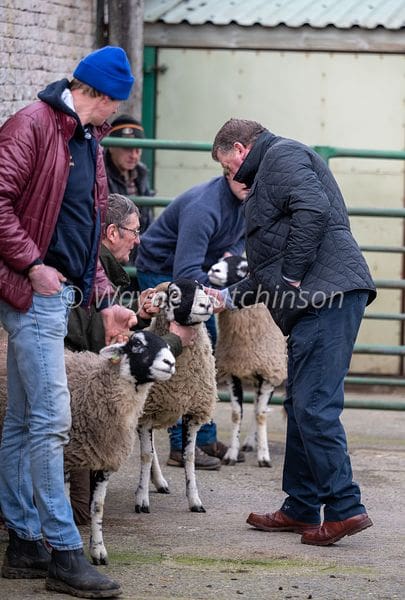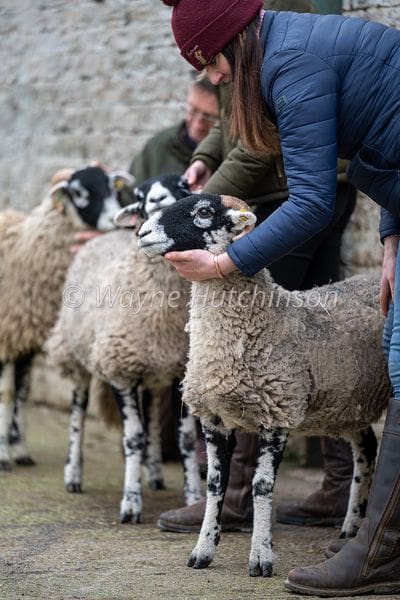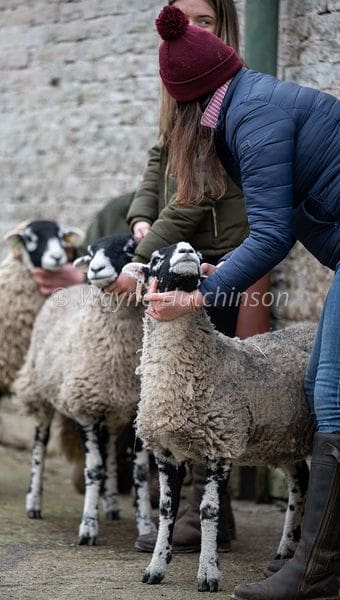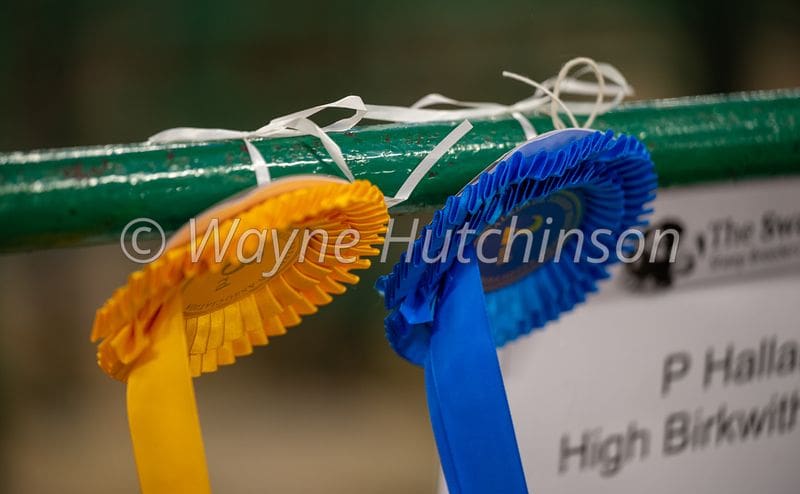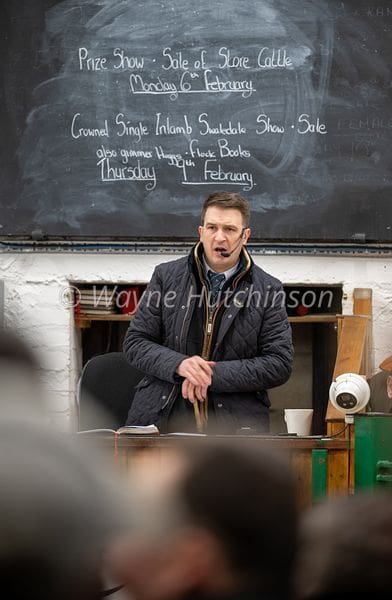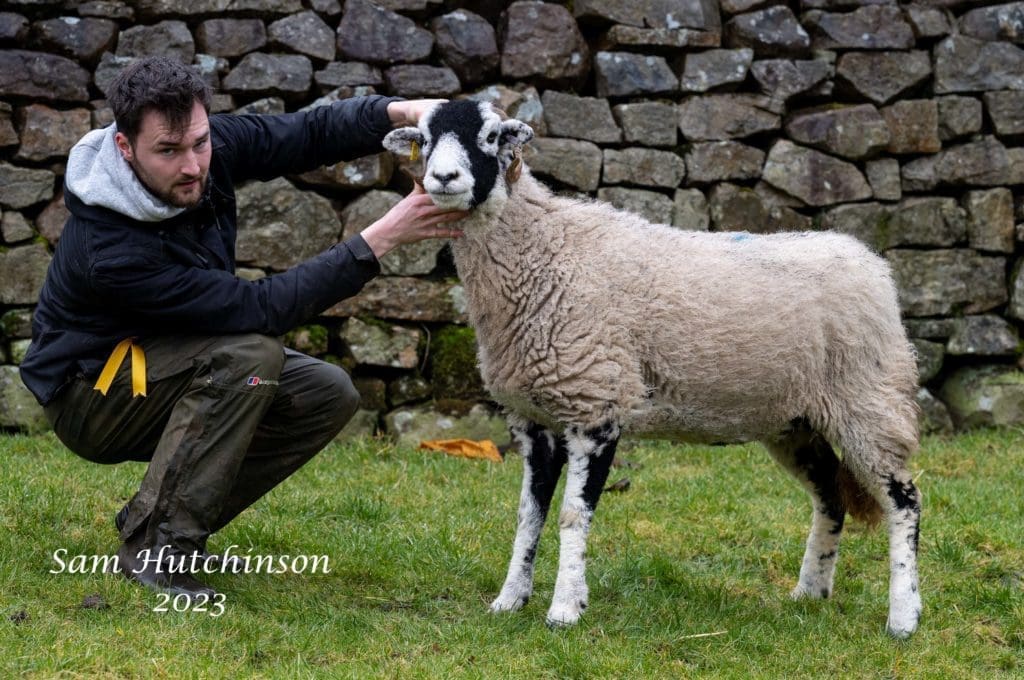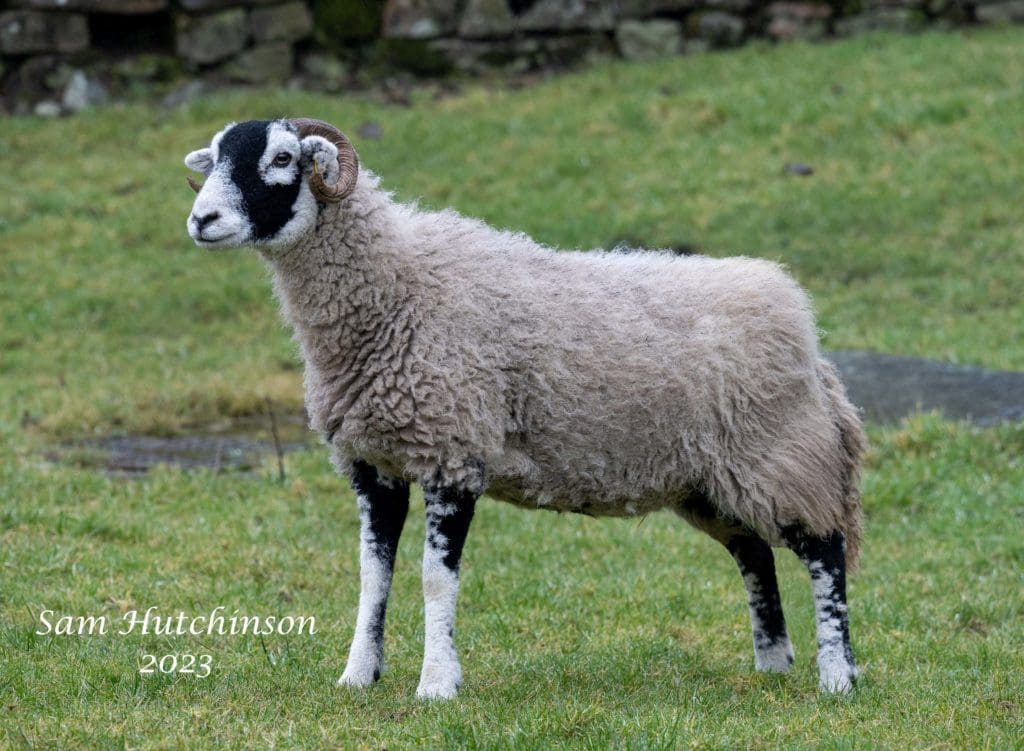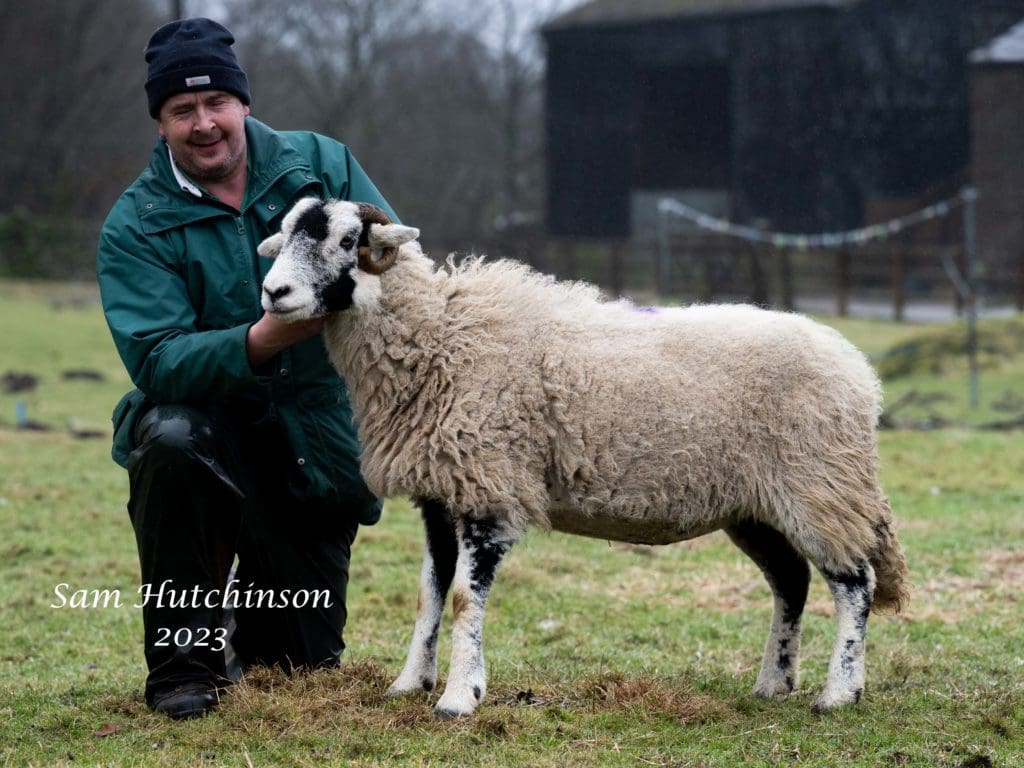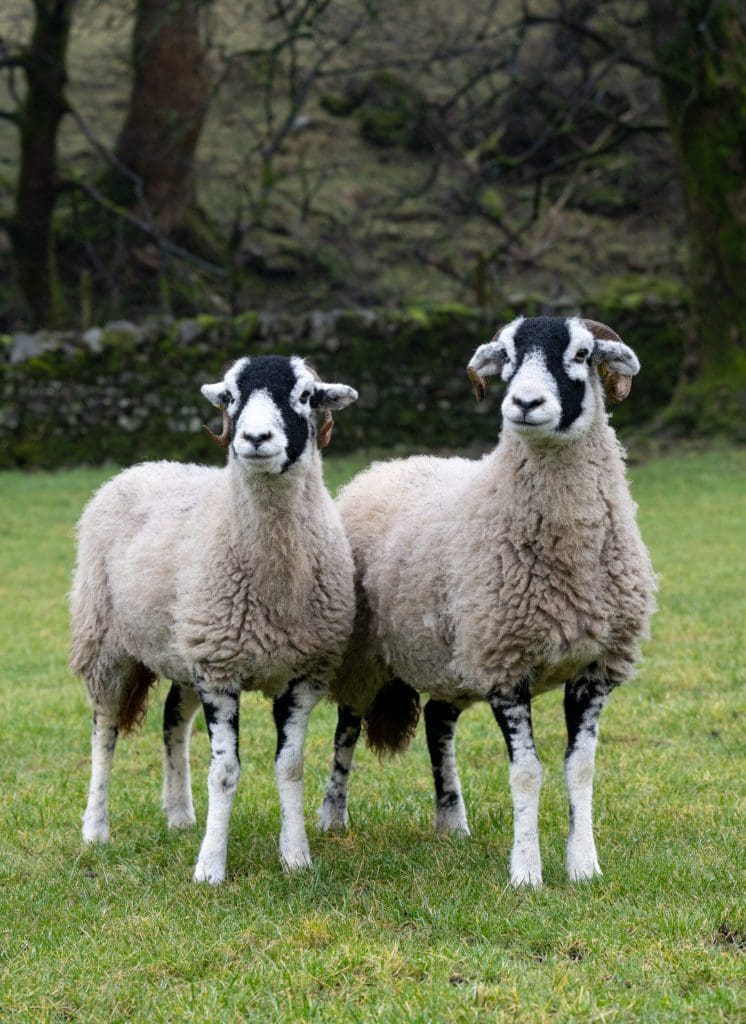 ---
Back to Sale Reports...