Hawes In Lamb & Gimmer Hogg Sale – 21st January 2023
21 : 01 : 23
Venue: Hawes Auction Mart
Judges: Michael McMonagle, Aaron Boyle
---
Aged Ewe
| Placing | Exhibitor | Lot Number |
| --- | --- | --- |
| 1st | MC & AE Staley | 124 |
| 2nd | PE & KA Sowerby | 120 |
| 3rd | E & K Bland | 122 |
| 4th | S Bentley | 126 |
Gimmer Shearling
| Placing | Exhibitor | Lot Number |
| --- | --- | --- |
| 1st | R Hallam | 108 |
| 2nd | N Richardson | 133 |
| 3rd | J & SJ Bland | 111 |
| 4th | B Thomas | 102 |
Gimmer Hogg
| Placing | Exhibitor | Lot Number |
| --- | --- | --- |
| 1st | R Hallam | 110 |
| 2nd | GH Marwood | 106 |
Swaledale Champions
| Category | Exhibitor | Breed |
| --- | --- | --- |
| SUPREME CHAMPION | R Hallam | Gimmer Shearling |
| RESERVE CHAMPION | N Richardson | 2nd Gimmer Shearling |
Hawes In Lamb Sale Report
Young breeders were to the fore in purchasing fresh bloodlines at the in-lamb sale at Hawes on Saturday.  The days Champion, placed first in the gimmer shearling class, from Robbie Hallam, High Birkwith sold for £1600 to young Seth Guy, Bainbridge. This smart shearling was sired by the Mark Ewbank tup purchased out of Kirkby Stephen for £9000, and out of a ewe by a Christine Whitehead tup; she sold in-lamb to Ghyll House Jawbreaker.
Robbie also scooped the red ticket in the gimmer hogg class; she was sired by the Jack Lawson tup and out of a Patch ewe, and sold for £700 to Sophie Riggs, Nursery Farm Cottage, Richmond.
The aged ewe class was won by Matthew and Liz Staley, Poppin Cottage, Kaber, sired by Ghyll House Indignant and out of a Mossdale Knight bred ewe, she sold in-lamb to the Roger Hird tup bought out of Hawes for £7000, for £1000 to Michael McMonagle, Donegal.
The days Reserve Champion went to the 2nd prize gimmer shearling from Derbyshire breeder, Neil Richardson, but left the ring unsold.
Andrew Skidmore, Flakebridge brought a 2-shear ewe, sired by a Paul Hallam tup, and sold her for £1200 to young Max Hutchinson, Redgate.  Other sale highlights came from John Bland and Patrick Sowerby; John sold his 3rd prize gimmer shearling and Patrick sold his 2nd prize aged ewe, both for £1000 to Eddie Haughey, Ballymena, Northern Ireland.
Auctioneers:
Hawes Farmers Auction Mart
Photos:
Wayne Hutchinson
Leading Prices;
Shearlings
R Hallam £1600
J & SJ Bland£1000, £800
M Sedgwick £800
RA Sowerby £600,
GH Marwood £500
BJ Thomas £300
CM Sowerby £200, £180
Av. £631
Ewes
A & M Skidmore £1200, £180
PE & KA Sowerby £1000
MC Staley, £1000
E & K Bland £800, £350
J & SJ Bland £600
N Richardson £600
S Bentley £500
GH Marwood, £500 x  2
RA Sowerby £200
Av. £619
Hoggs
R Hallam £700
GH Marwood £600
Av. £650
Gallery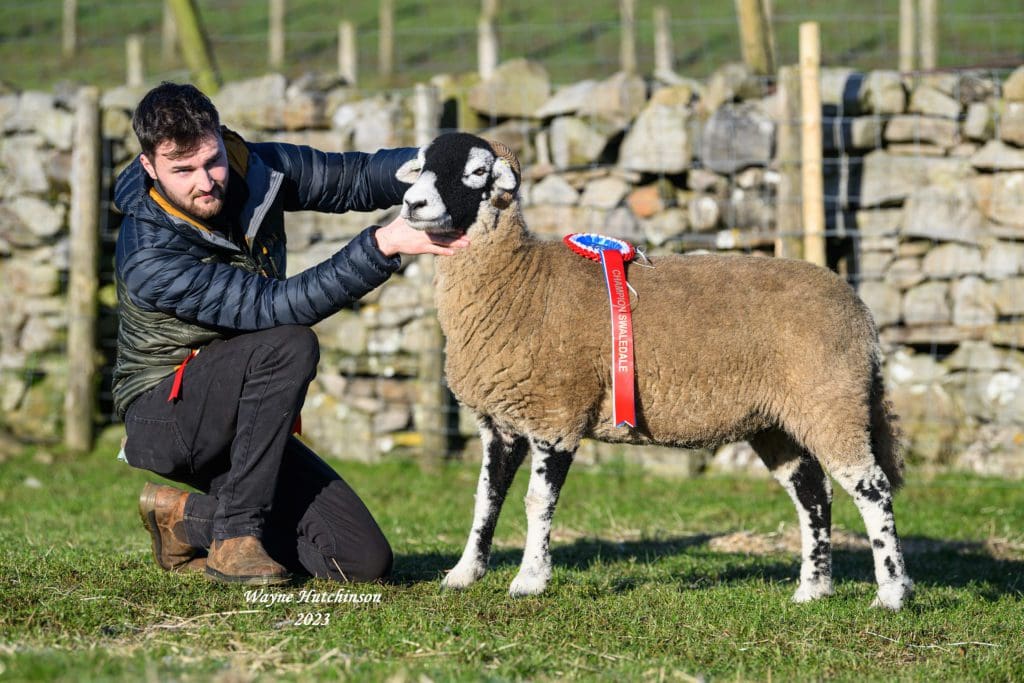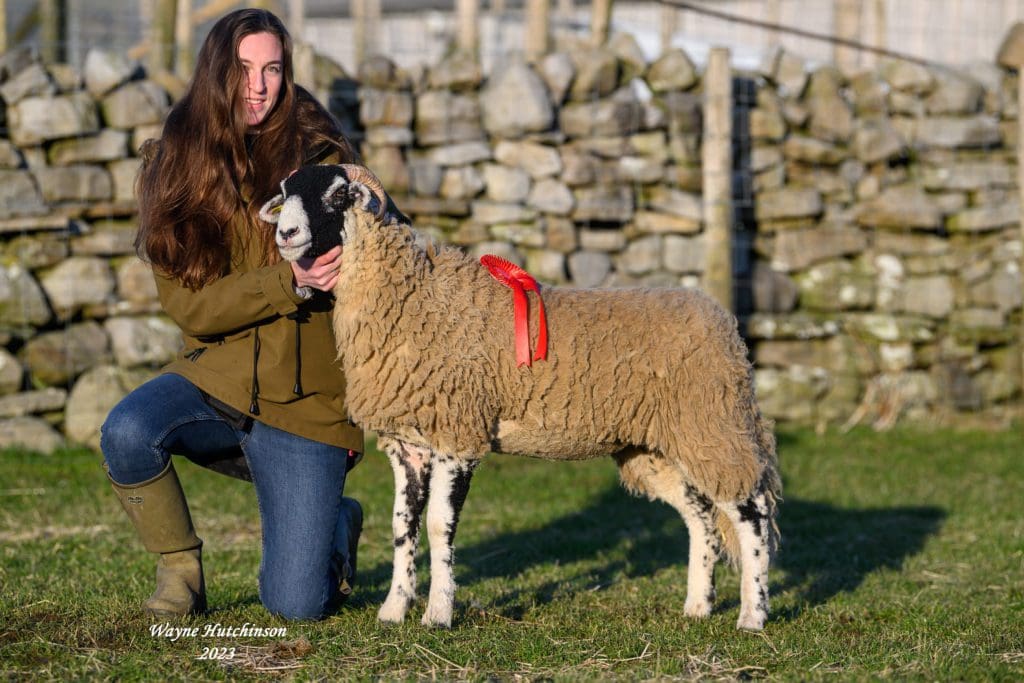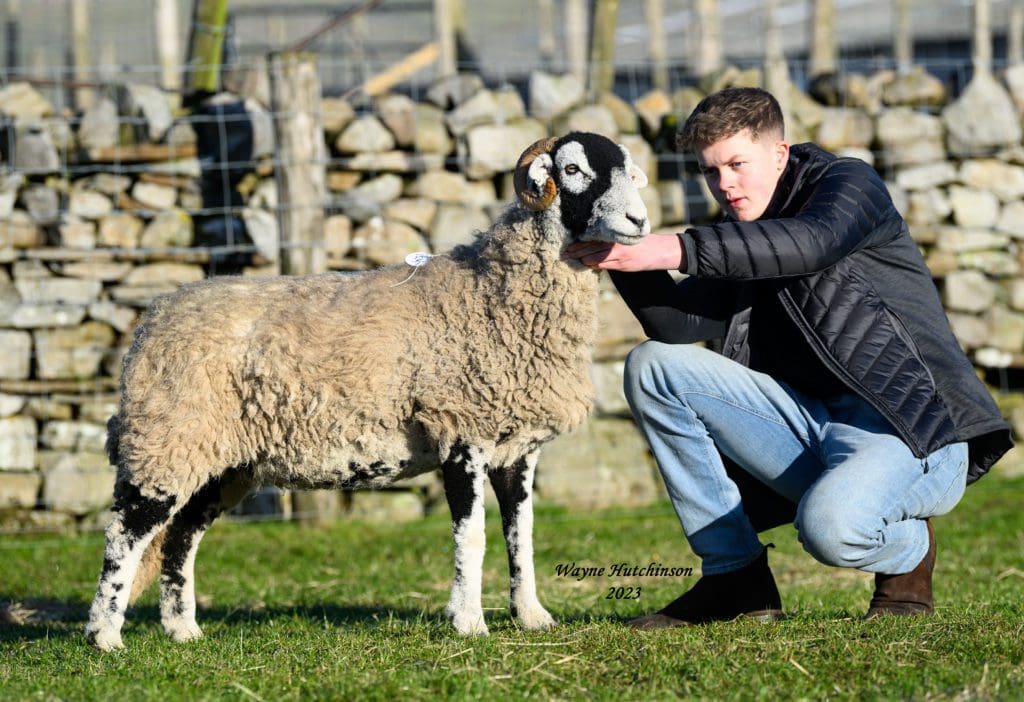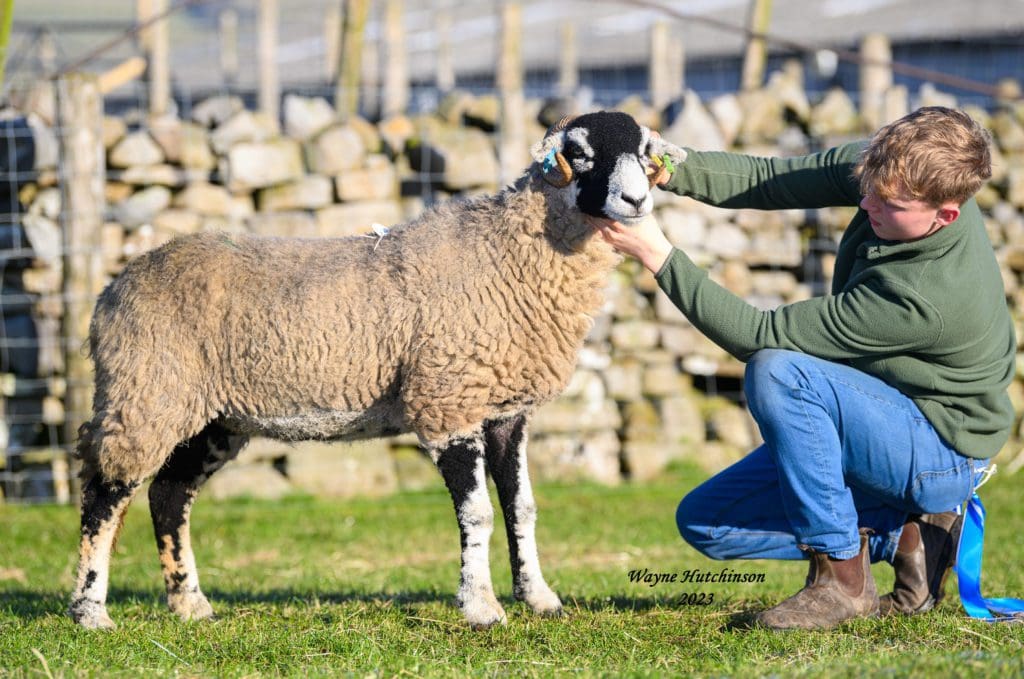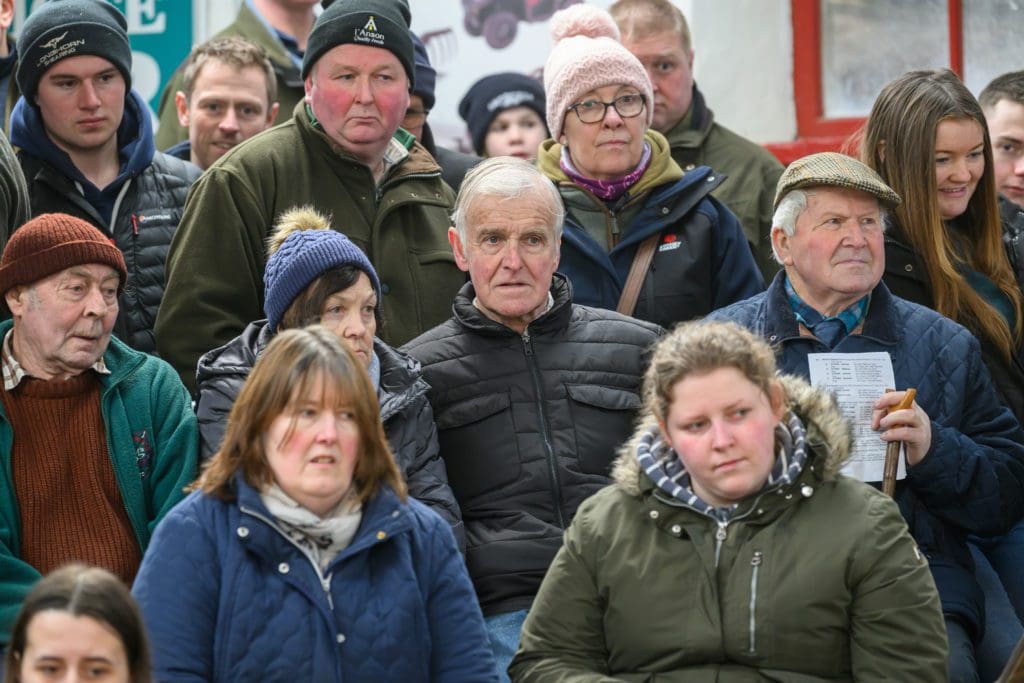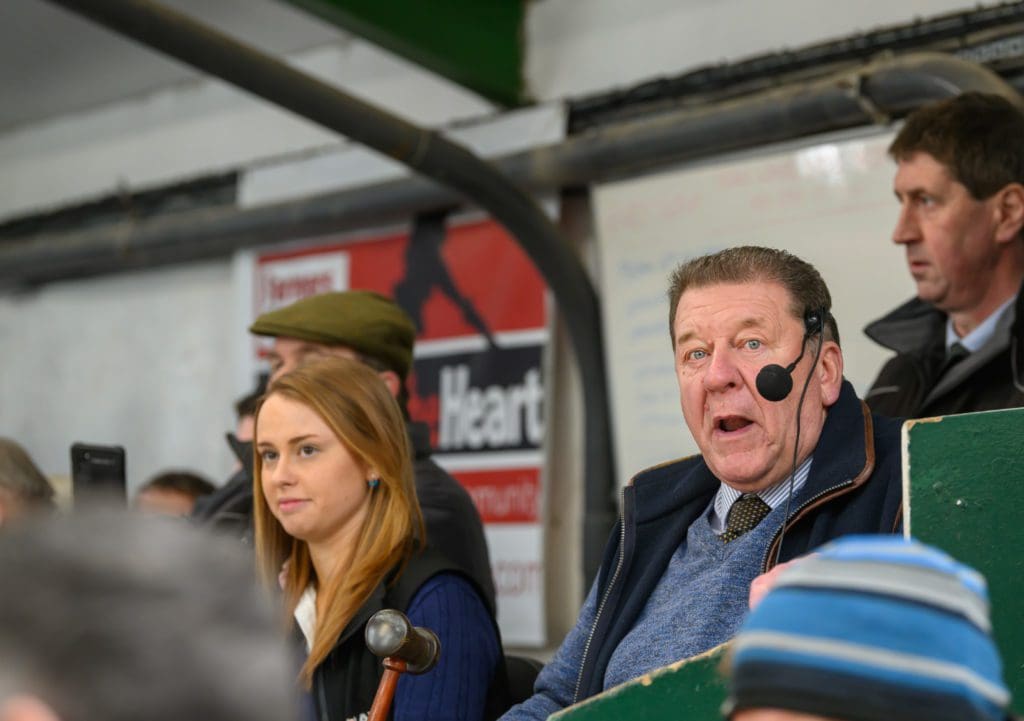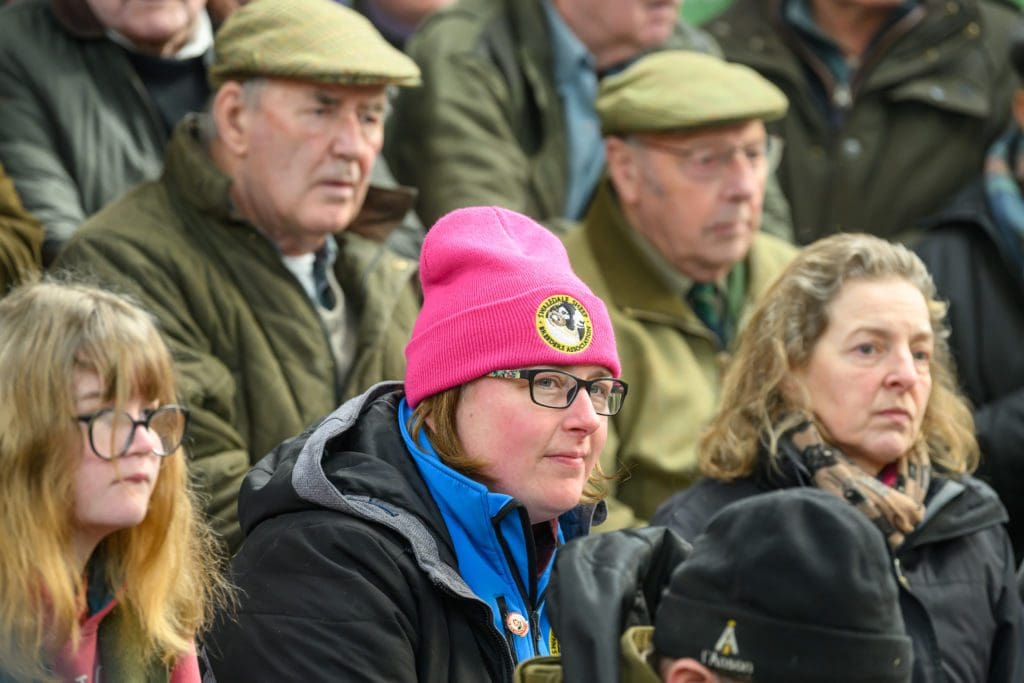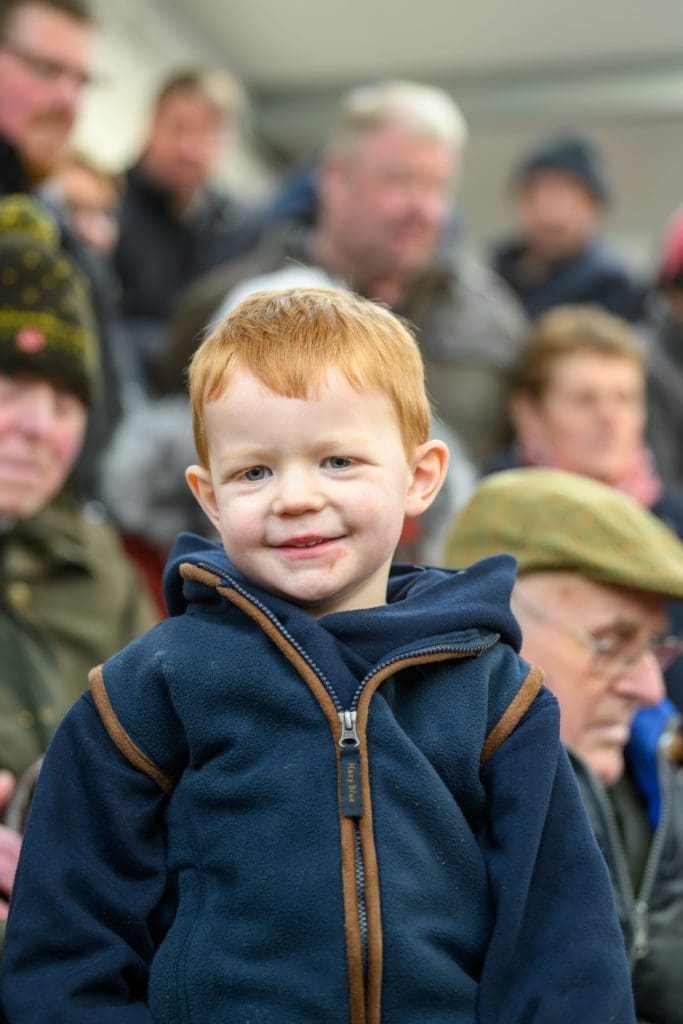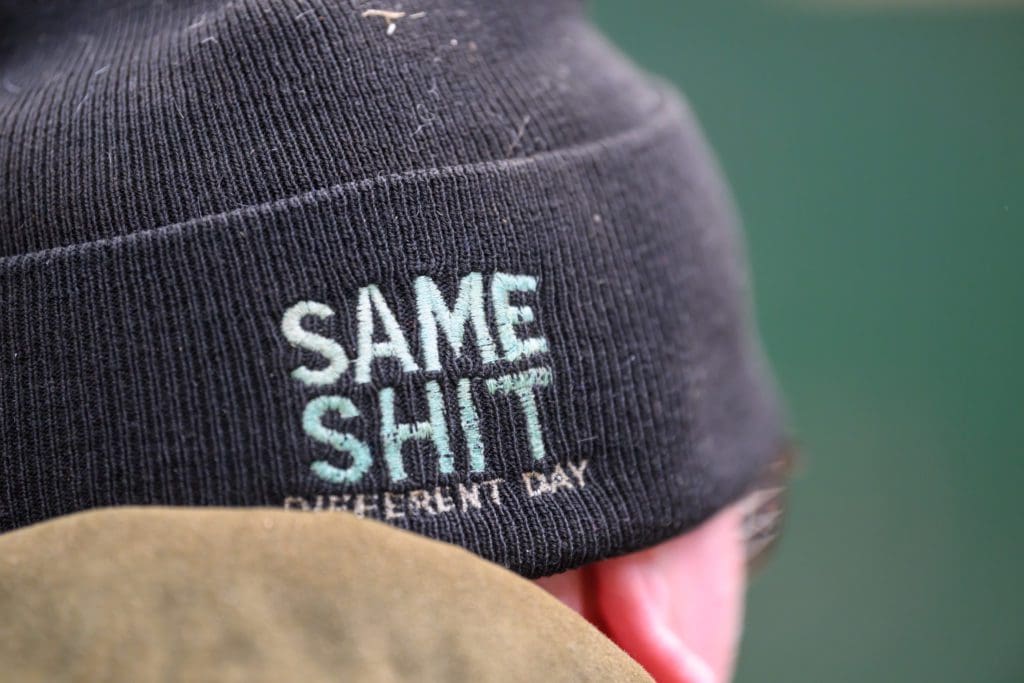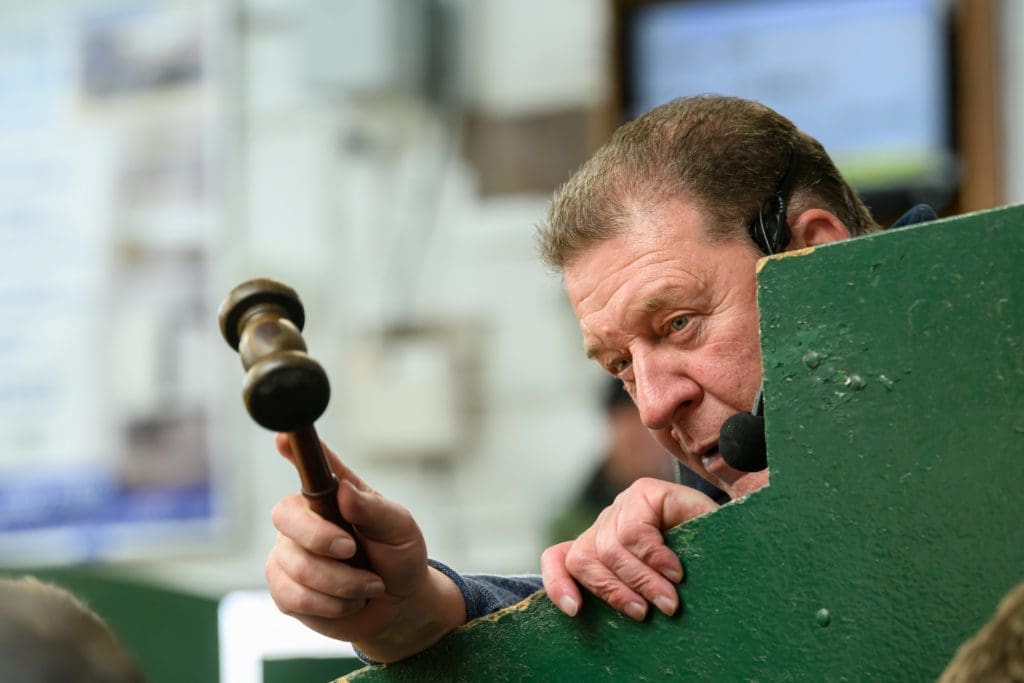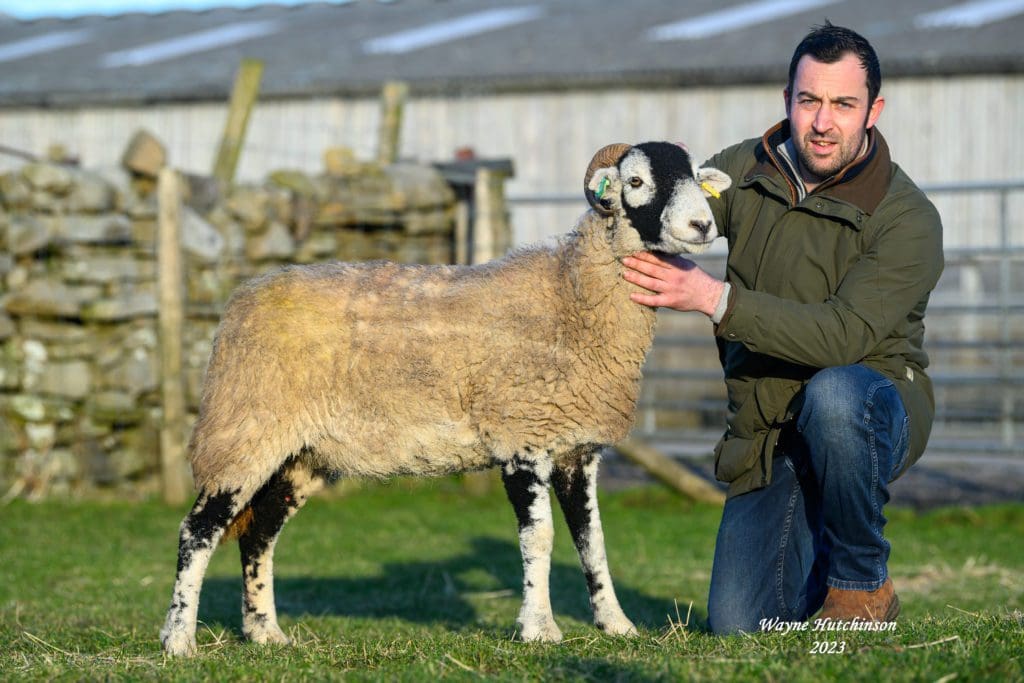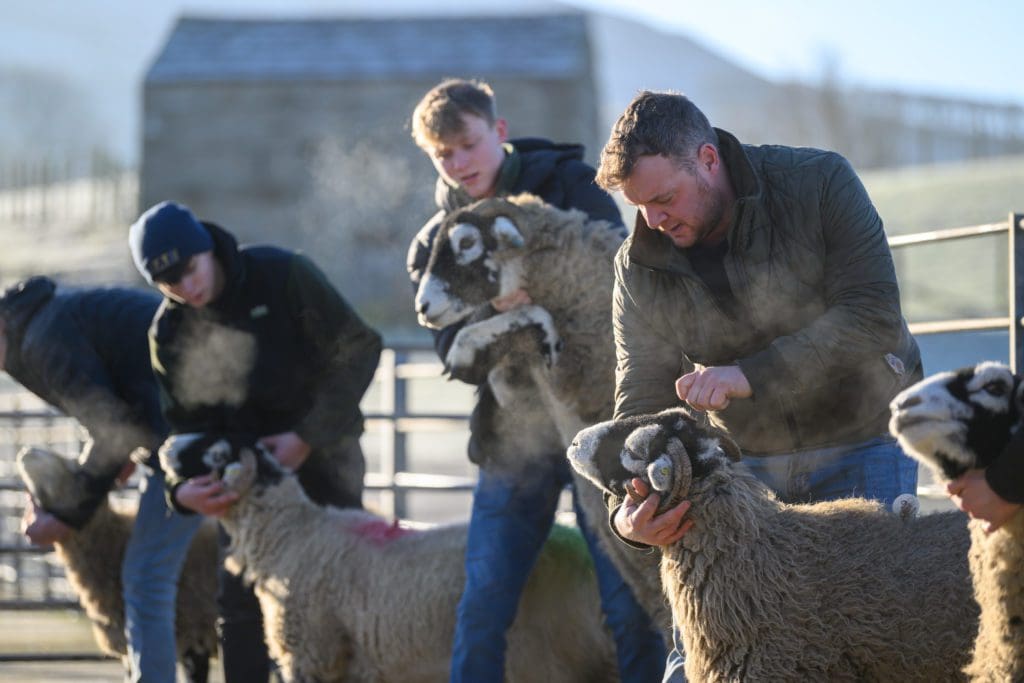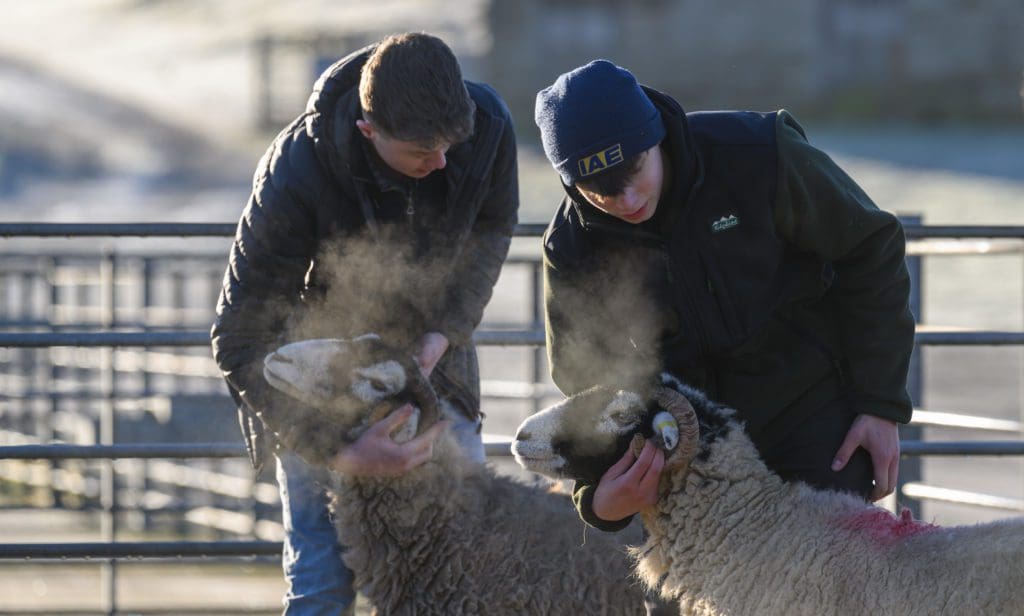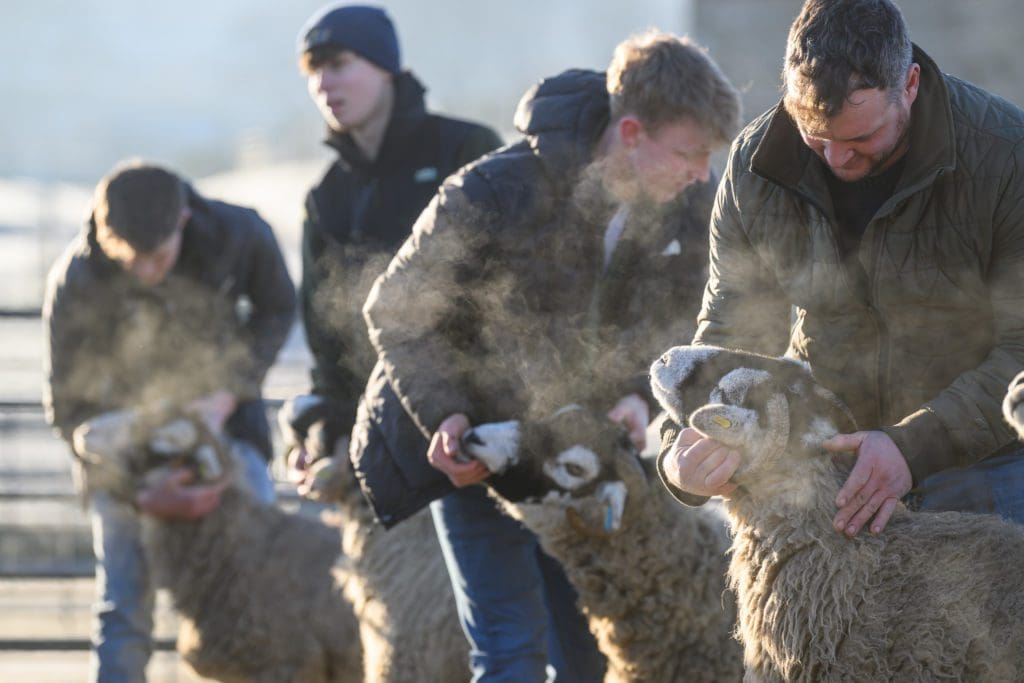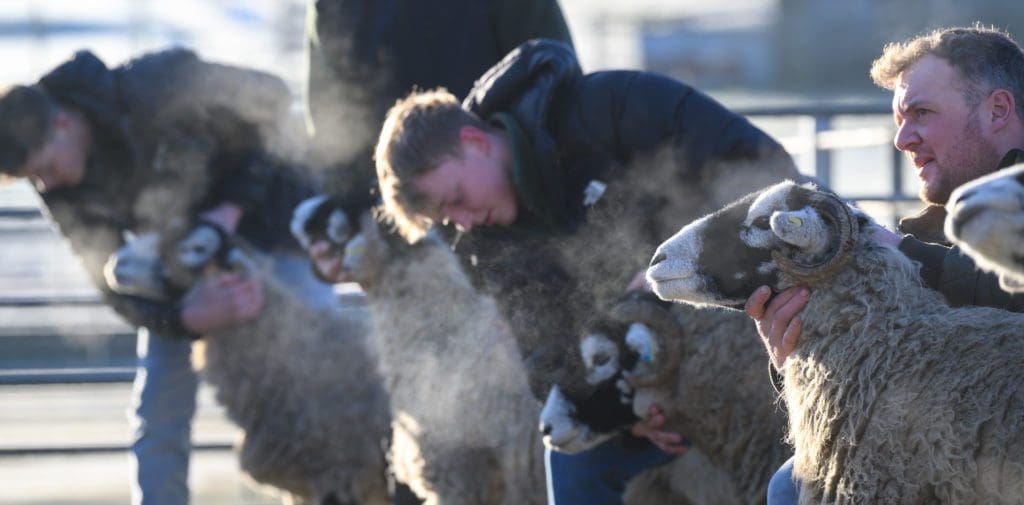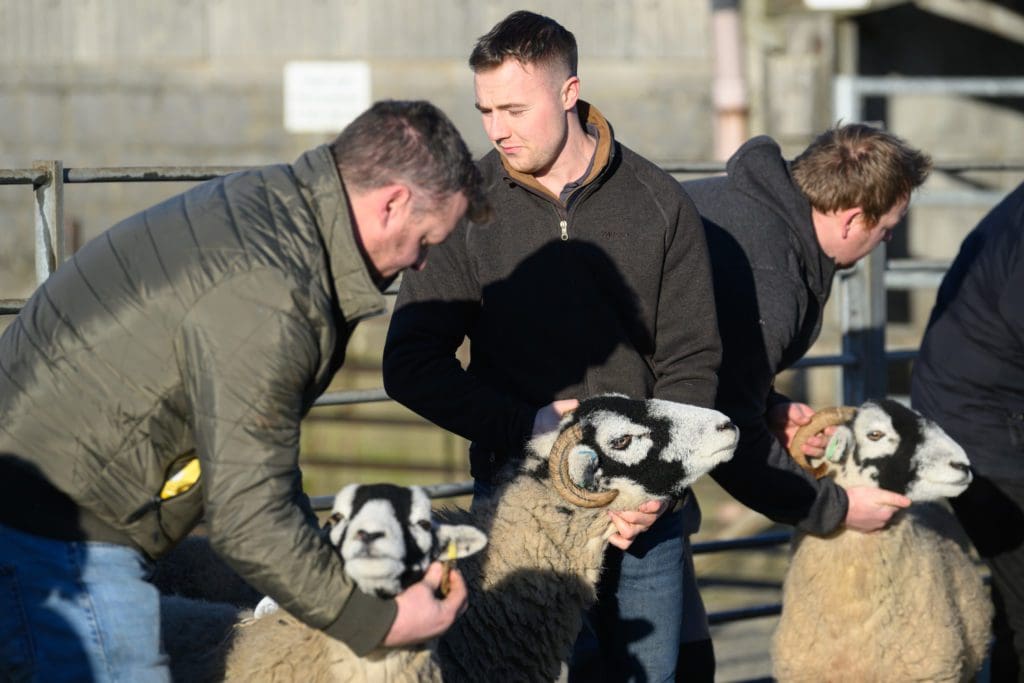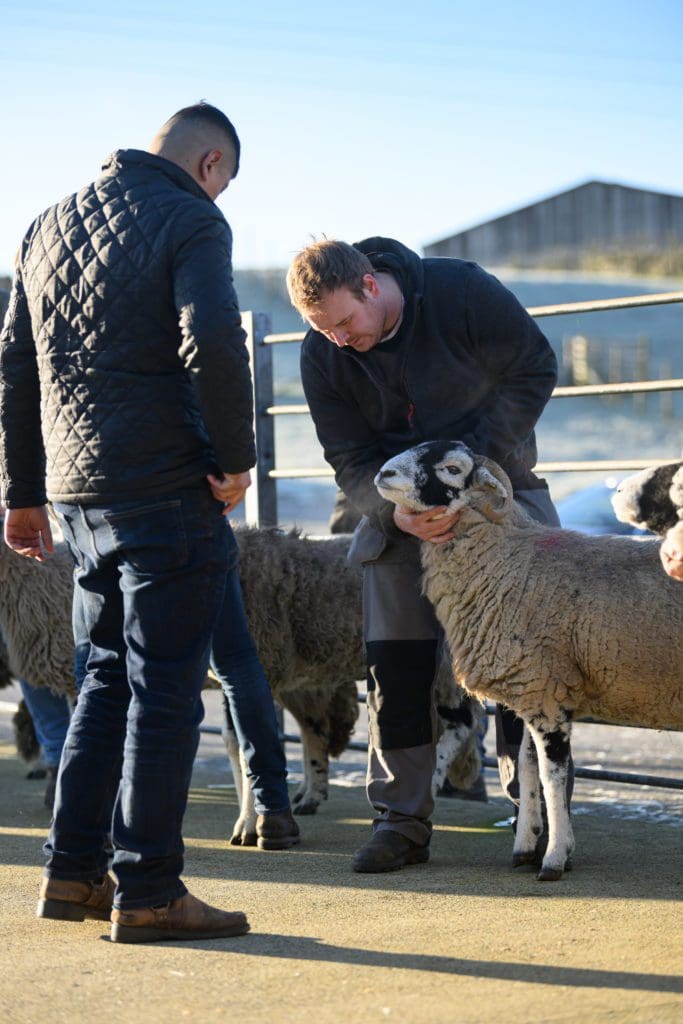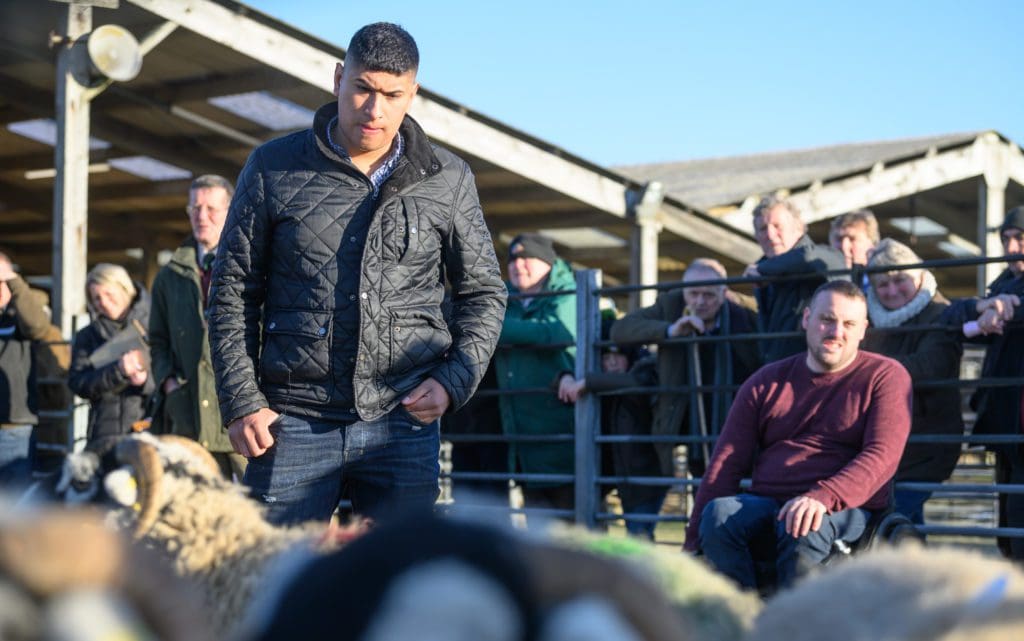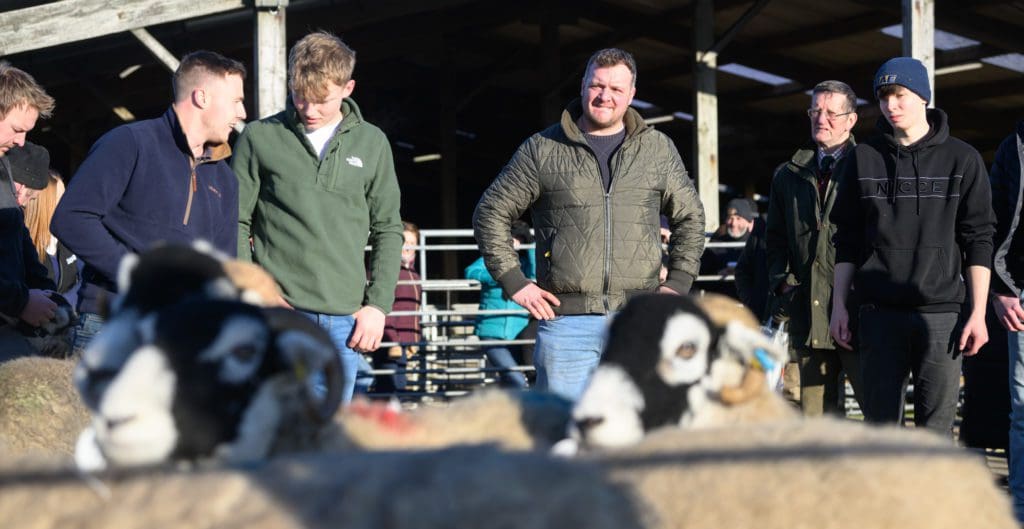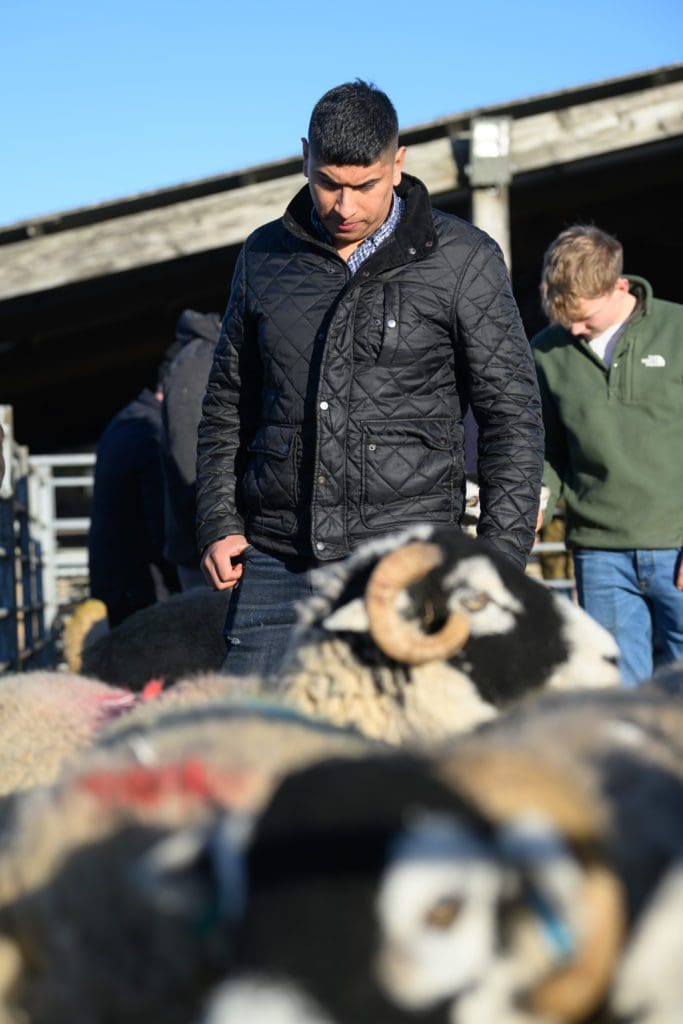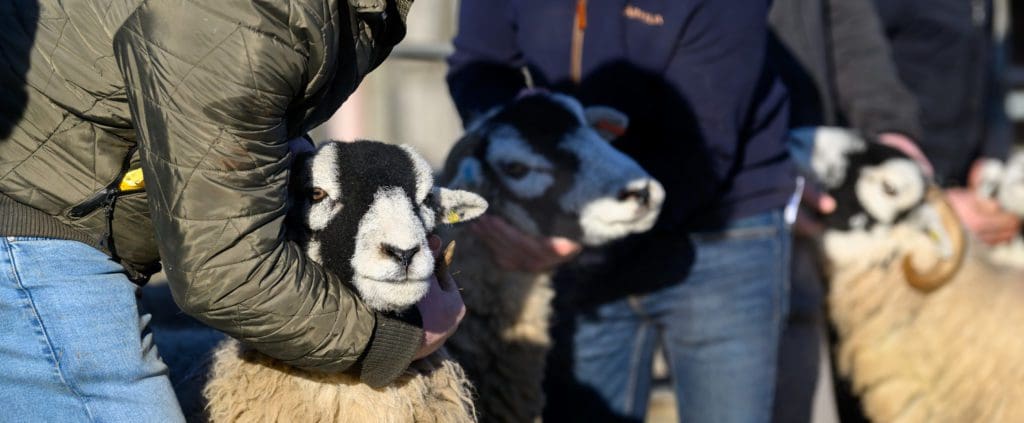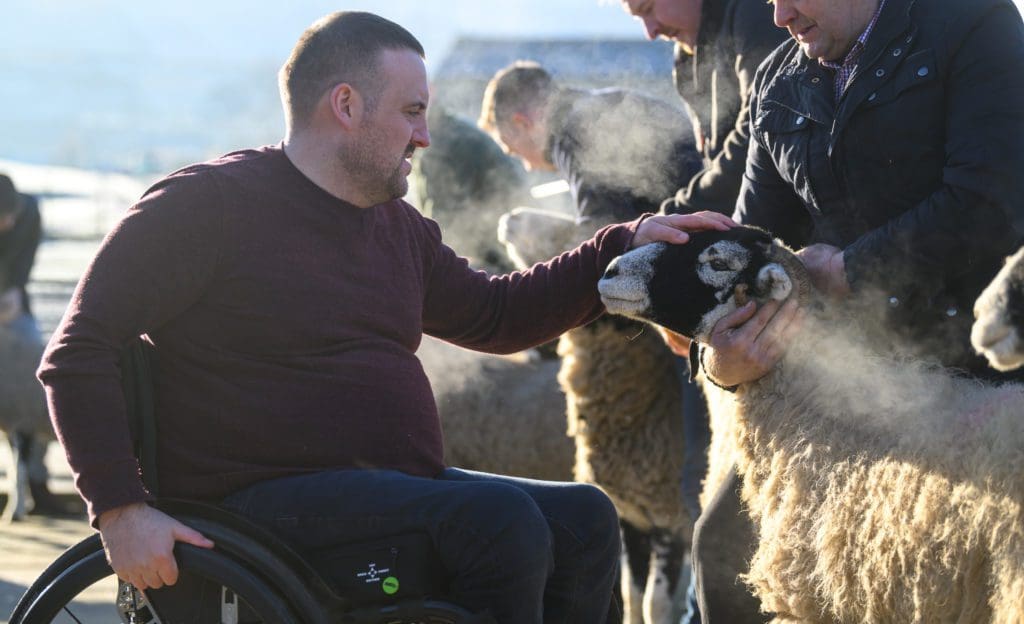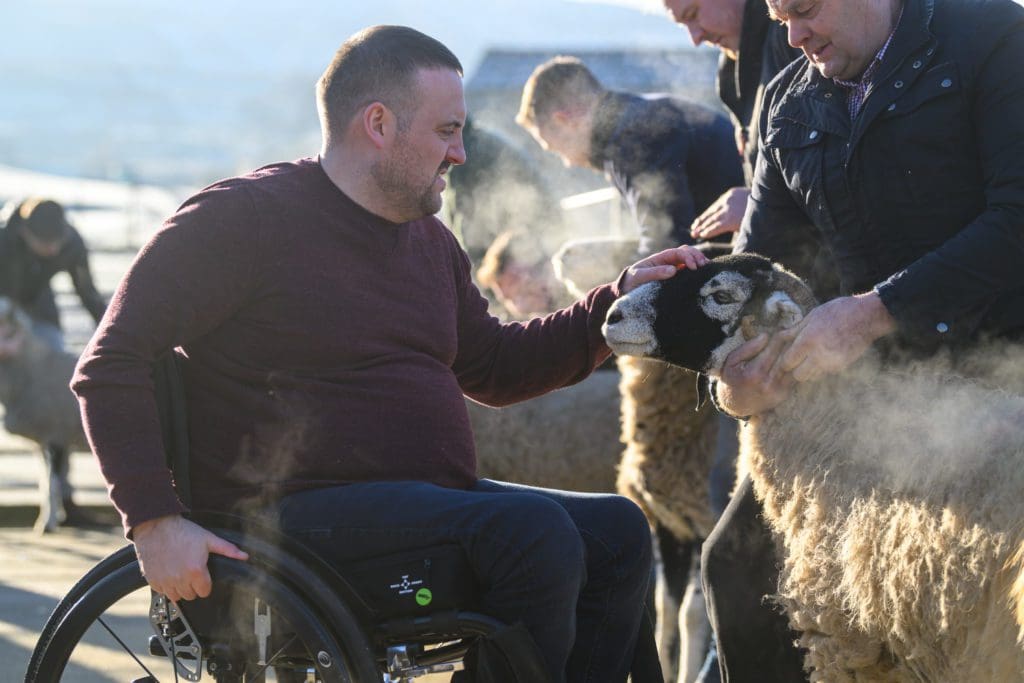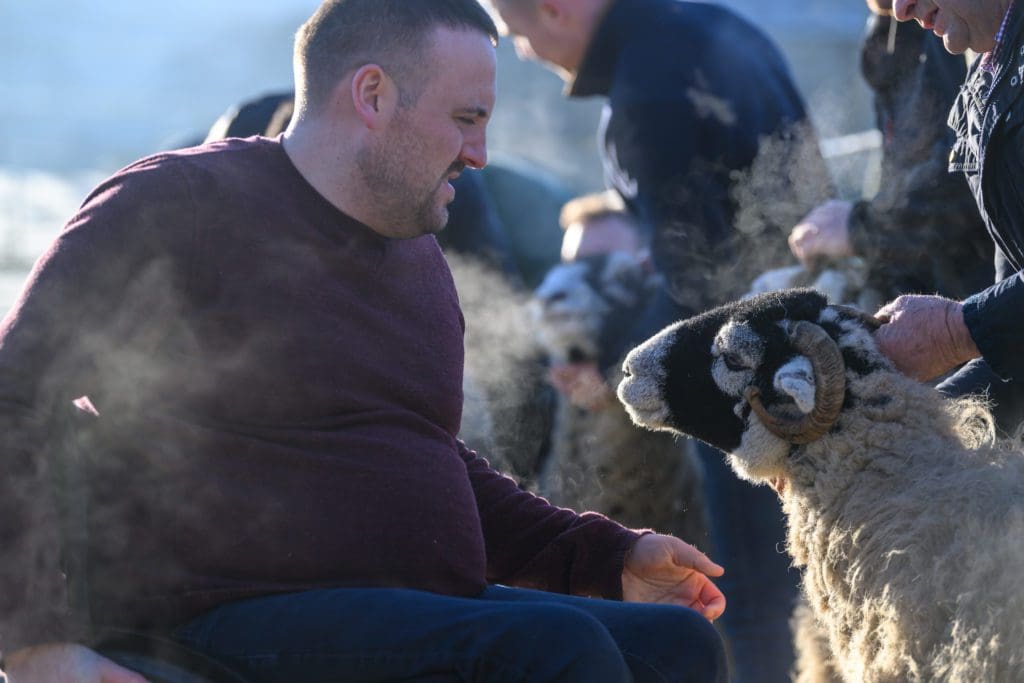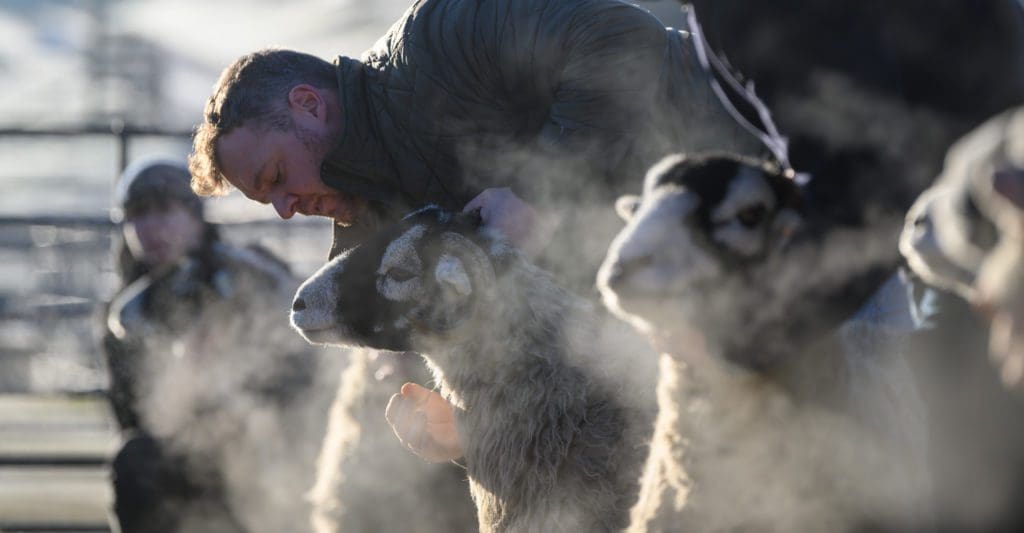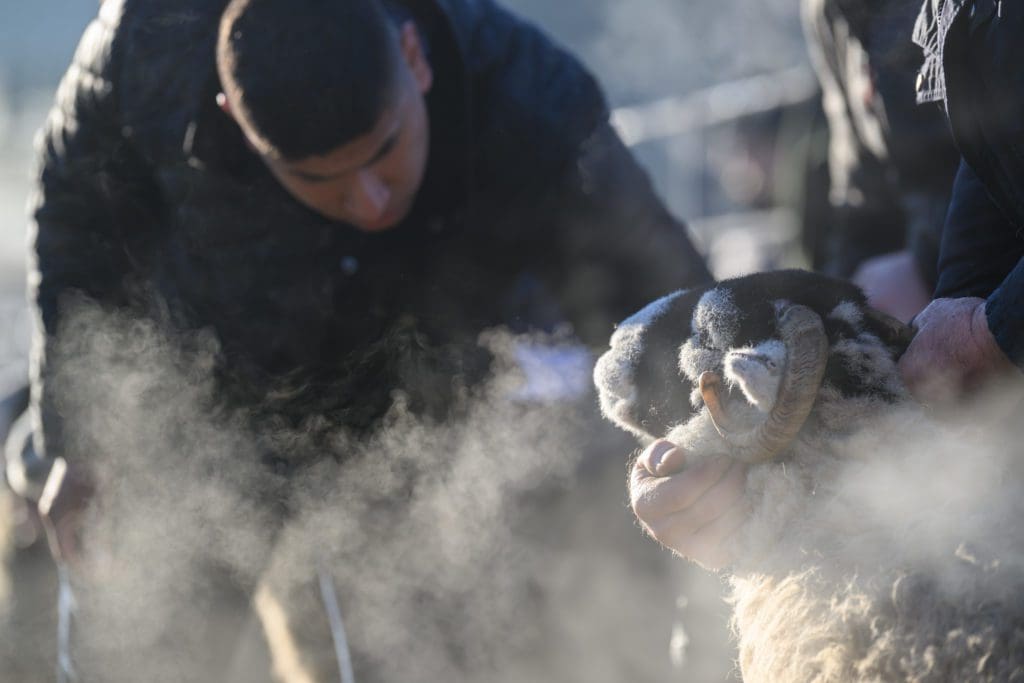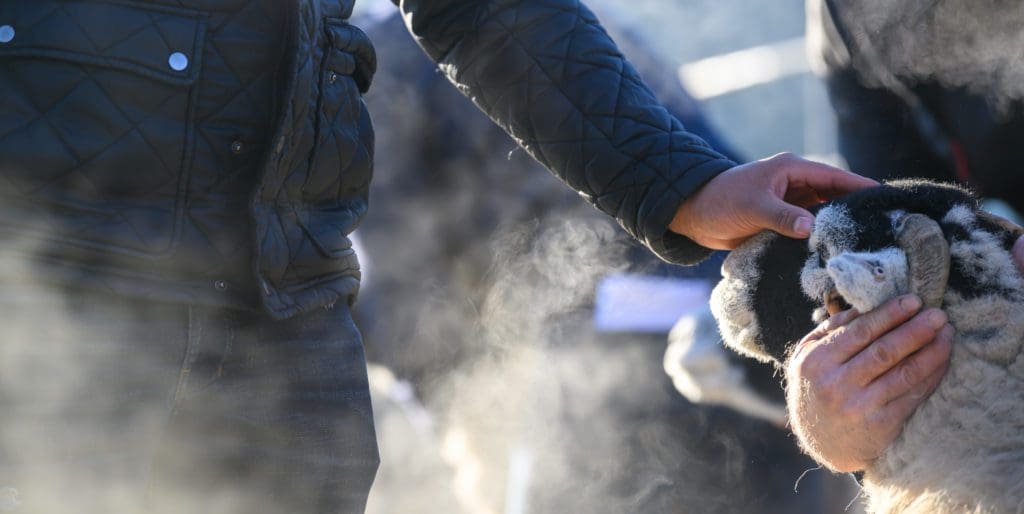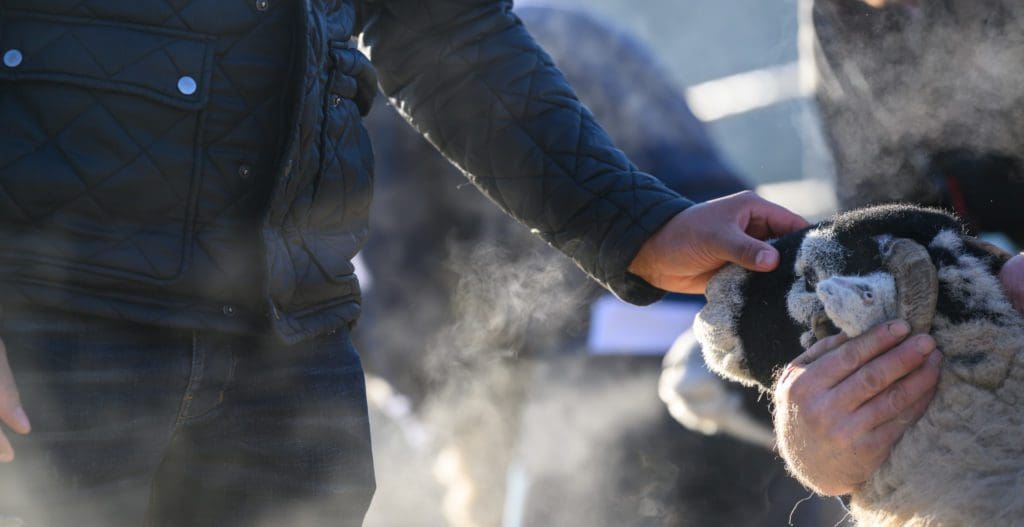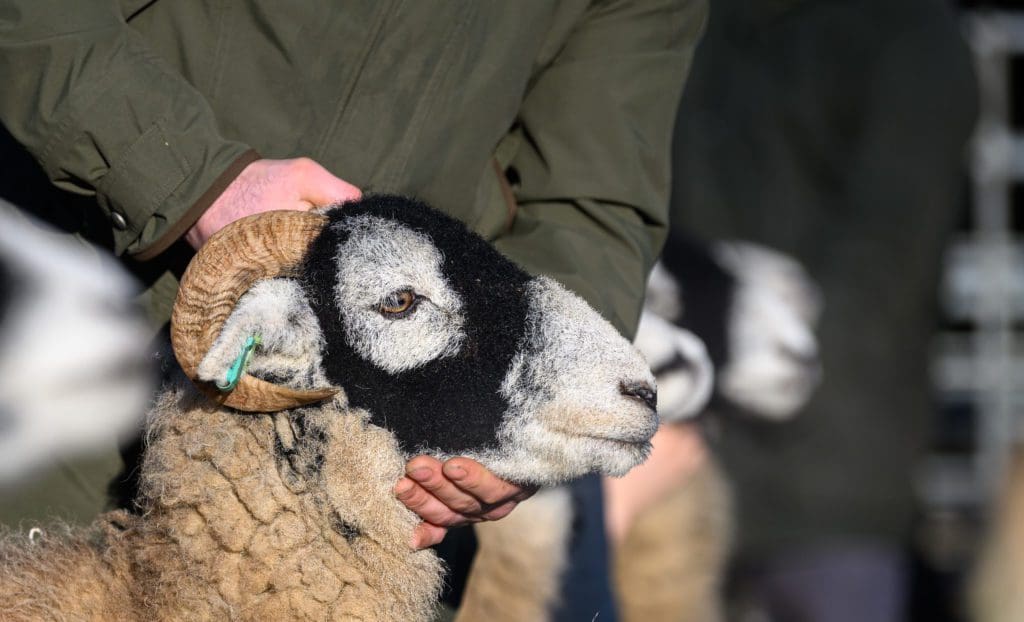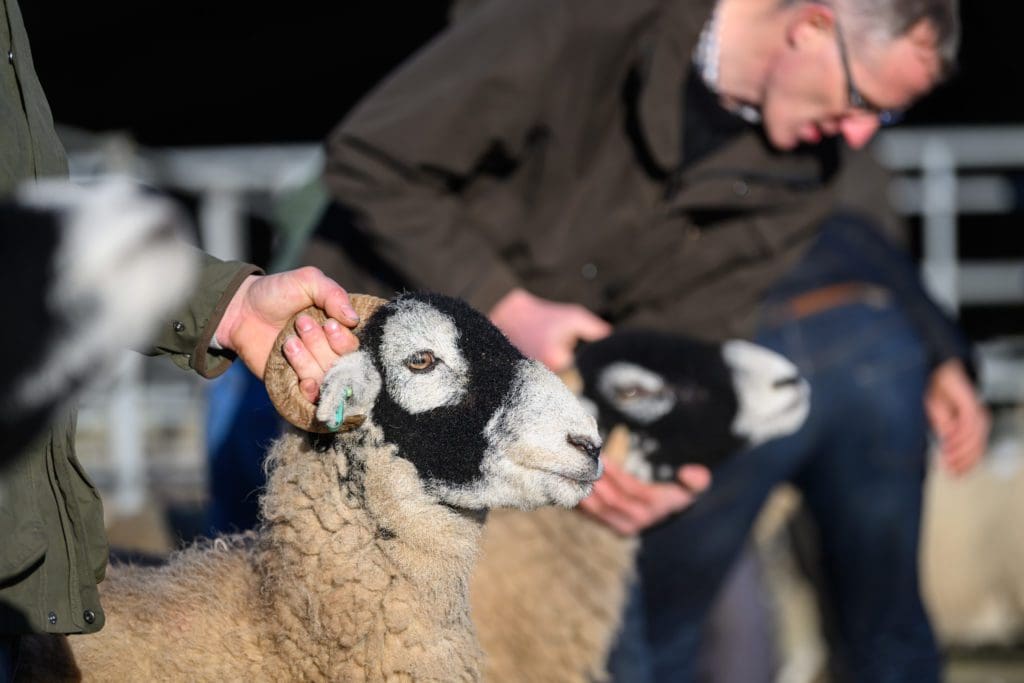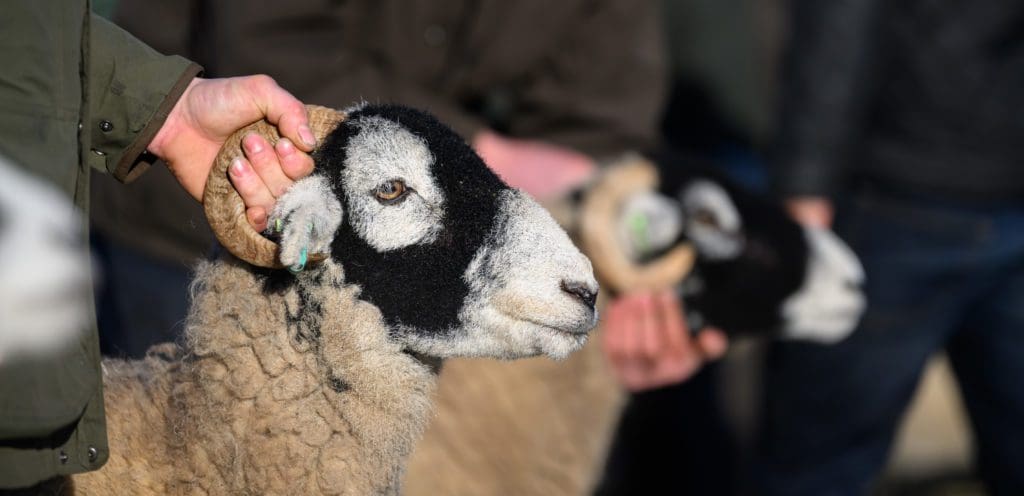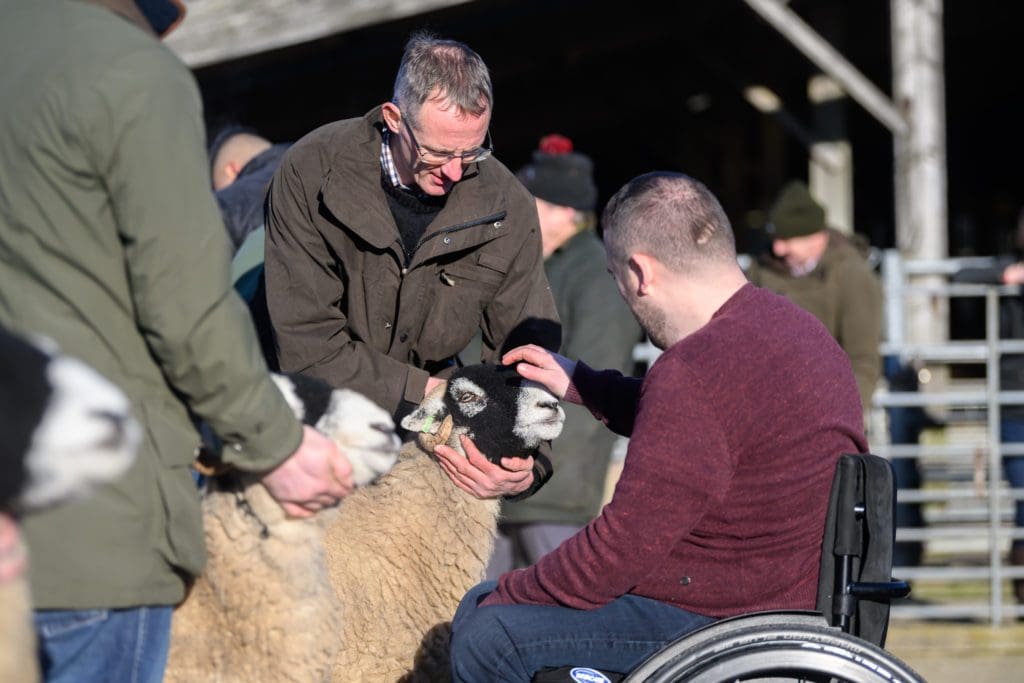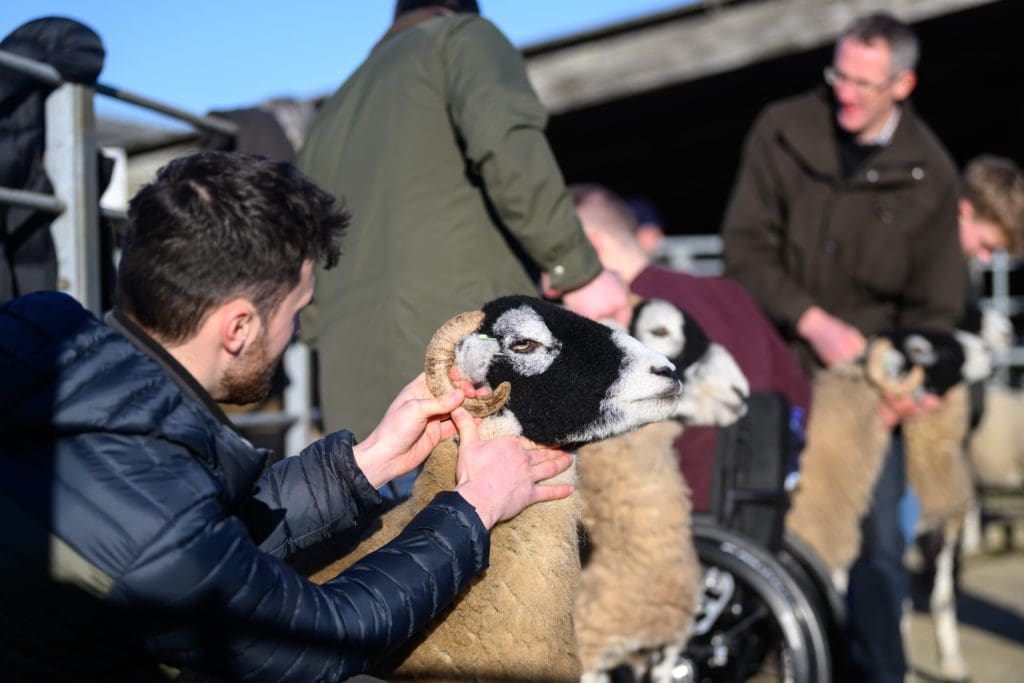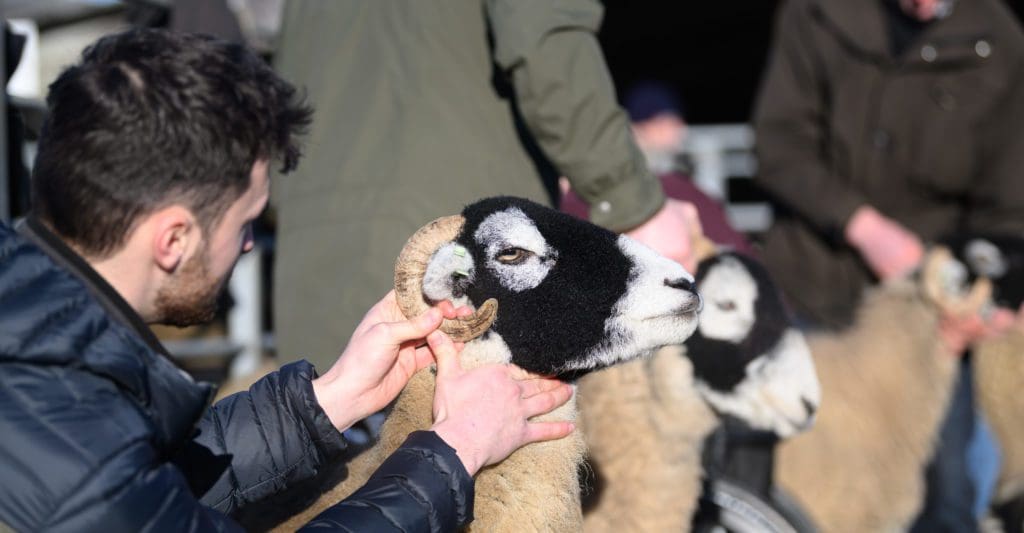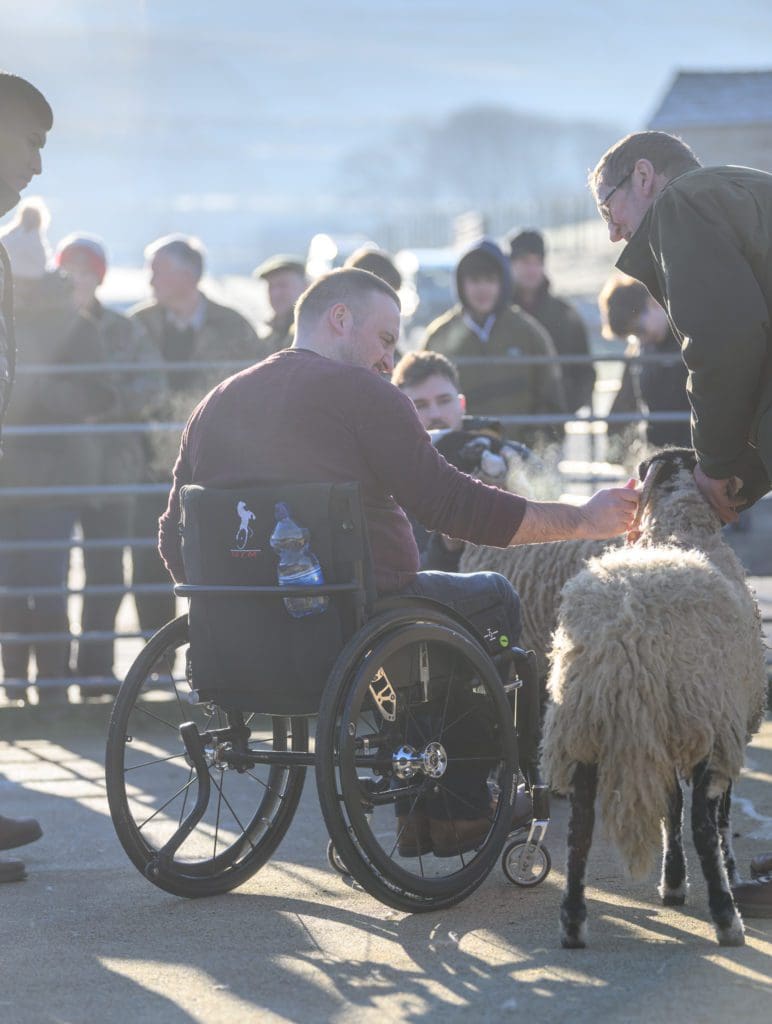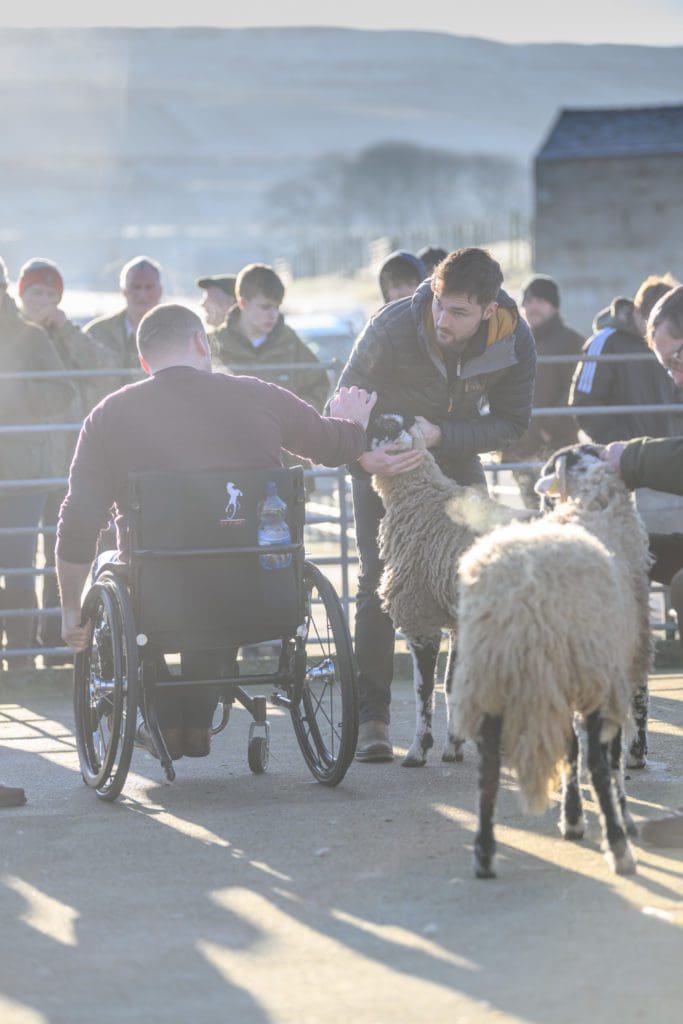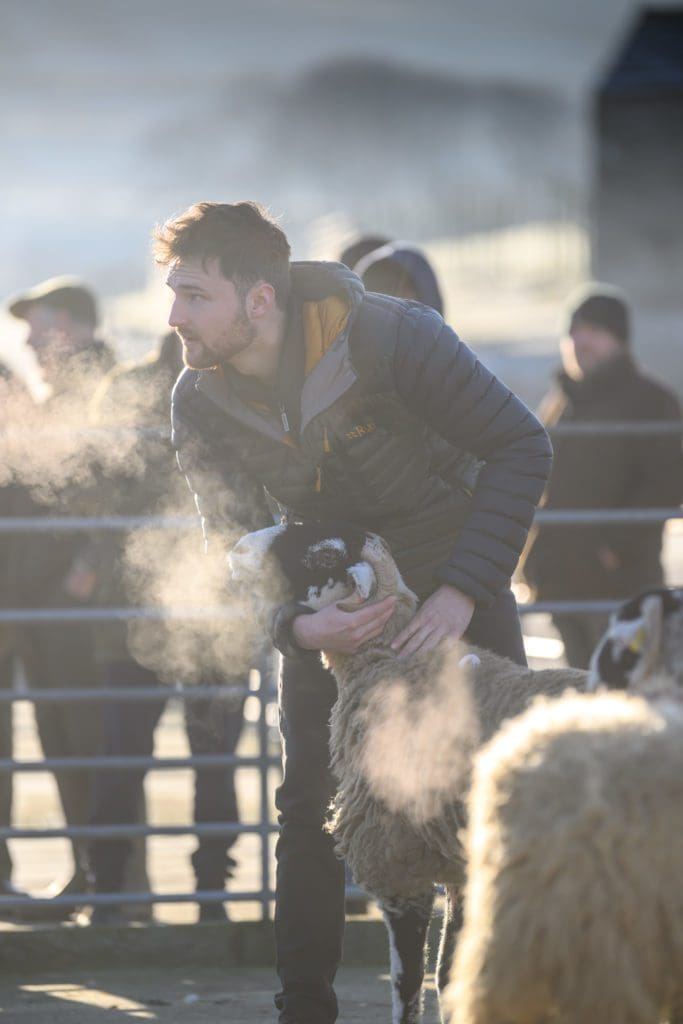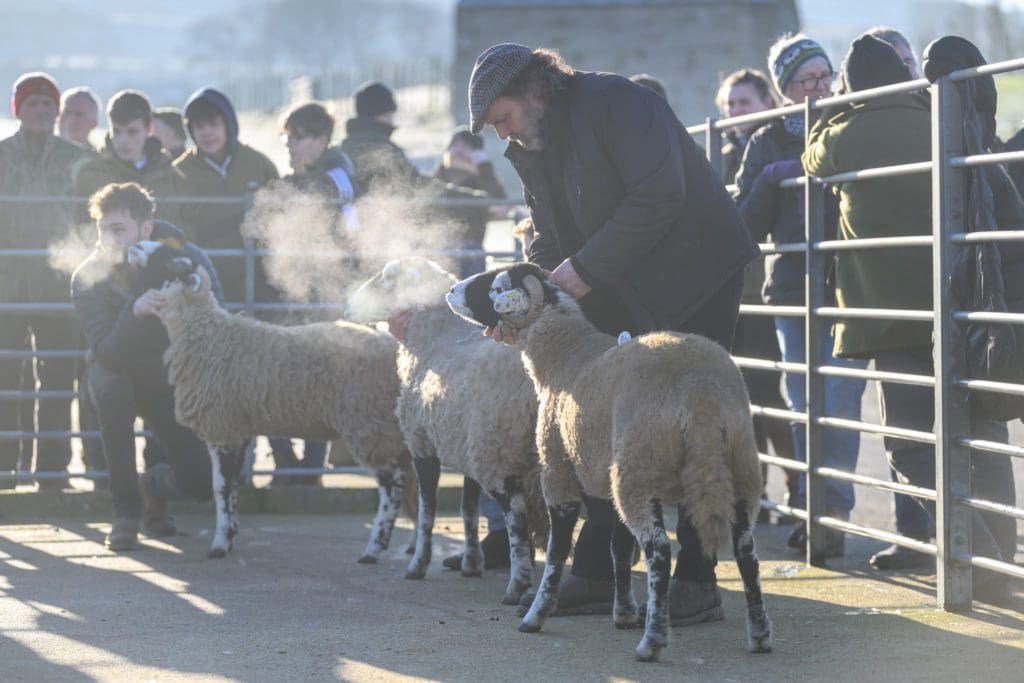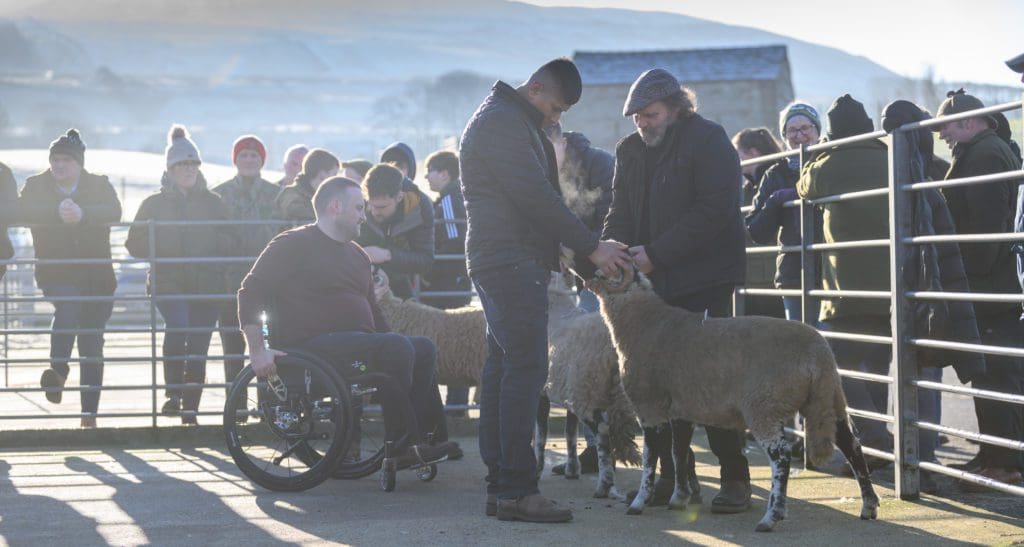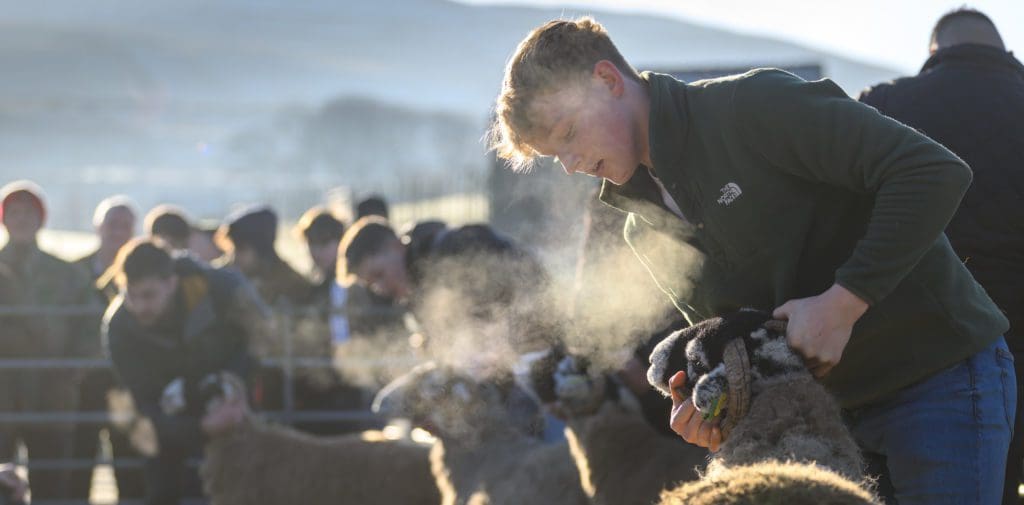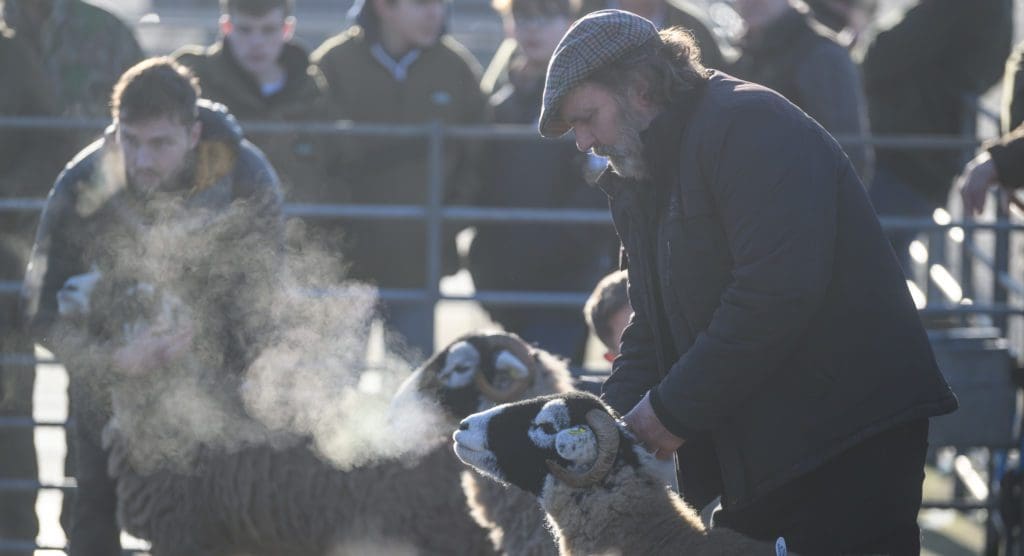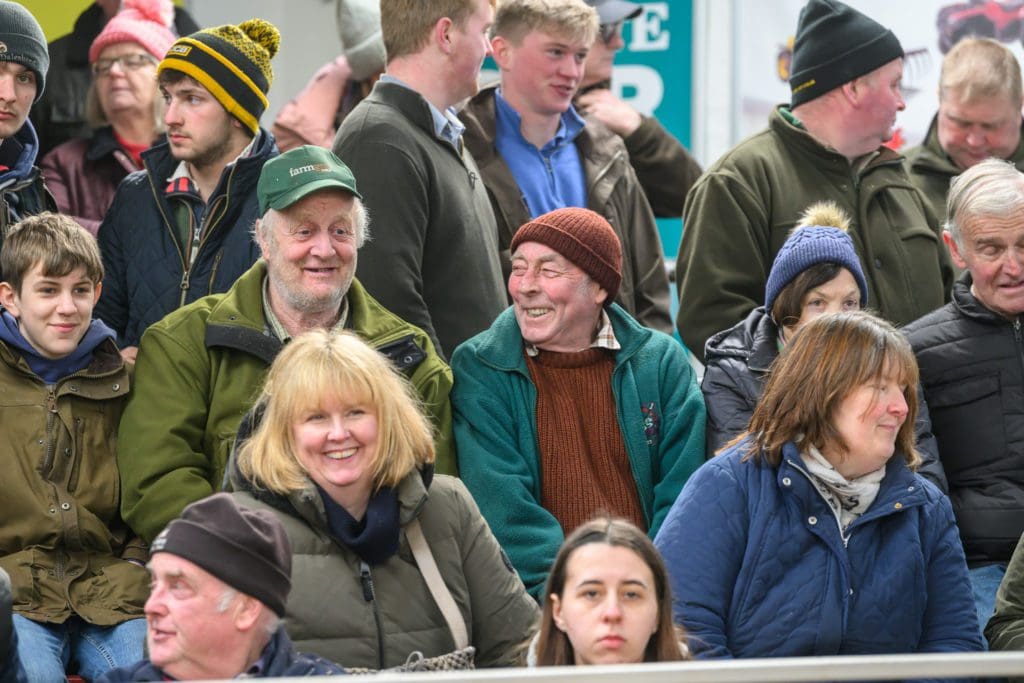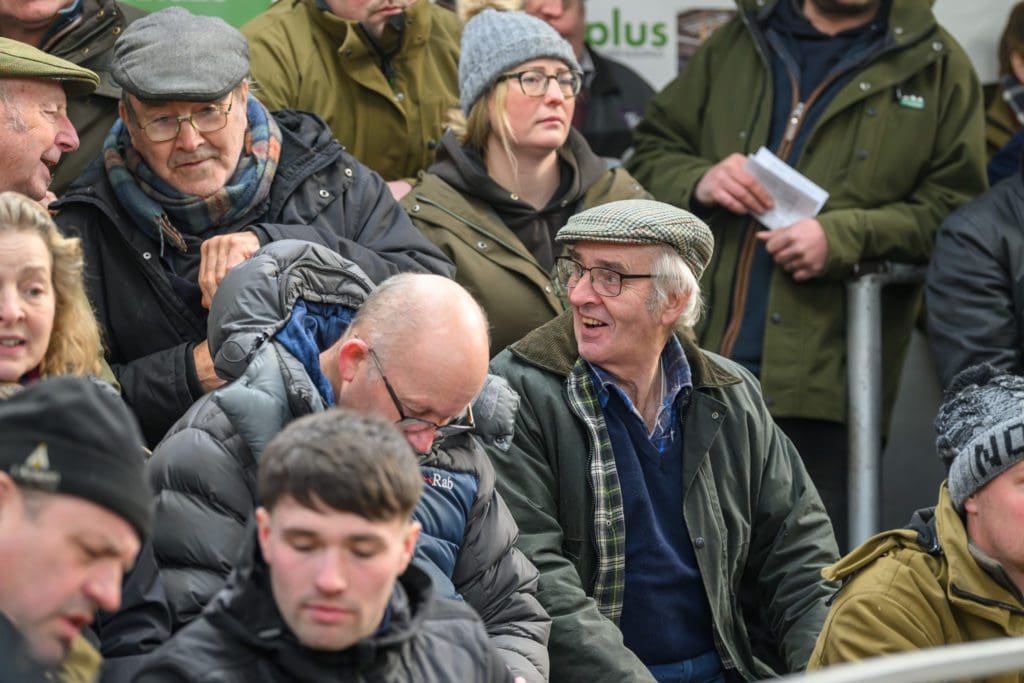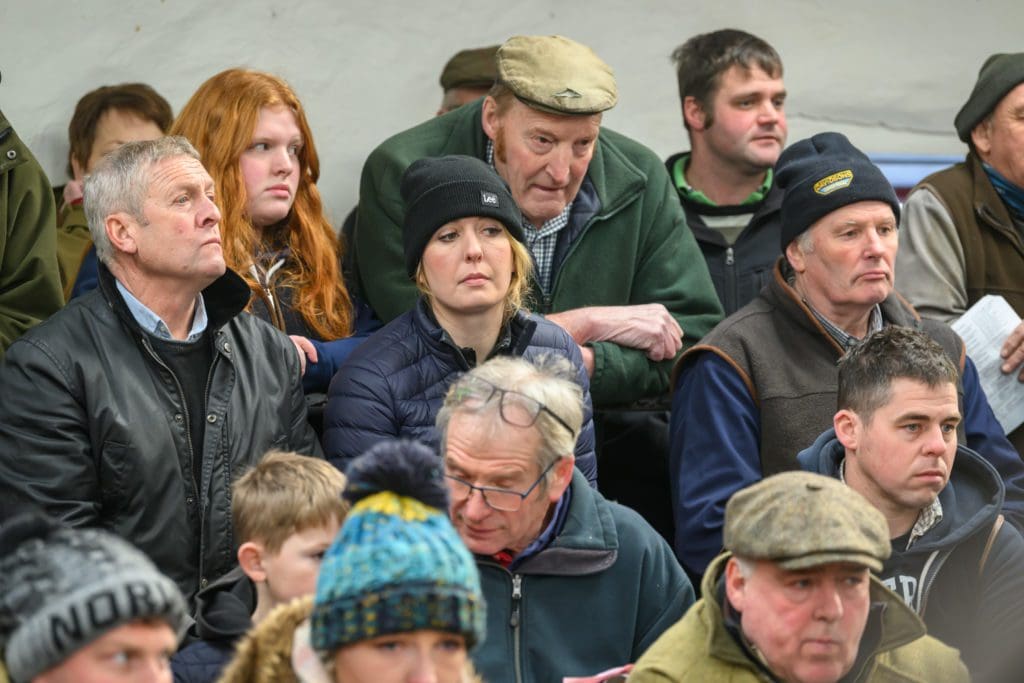 ---
Back to Sale Reports...