E District – 6 October 2023
06 : 10 : 23
Venue: Ruswarp Auction Mart
Judge: Neil Tarn
---
Aged Ram
| Placing | Exhibitor | Lot Number |
| --- | --- | --- |
| 1st | GA & J Allison & Son | Lot 11 |
| 2nd | GA & J Allison & Son | Lot 12 |
| 3rd | R Peirson | Lot 22 |
Shearling Ram - Large Breeders
| Placing | Exhibitor | Lot Number |
| --- | --- | --- |
| 1st | M Graham | Lot 29 |
| 2nd | J Pritchard | Lot 26 |
| 3rd | GA & J Allison | Lot 40 |
Shearling Ram - Small Breeders
| Placing | Exhibitor | Lot Number |
| --- | --- | --- |
| 1st | R Peirson | Lot 47 |
| 2nd | GJ Allison | Lot 43 |
| 3rd | R Peirson | Lot 45 |
Conformation - Shearling Ram
| Placing | Exhibitor |
| --- | --- |
| 1st | J Pritchard |
| 2nd | S Snaith |
| 3rd | JS Wood |
Ram Lamb
| Placing | Exhibitor | Lot Number |
| --- | --- | --- |
| 1st | A Fawbert | Lot 55 |
Swaledale Champions
| Category | Exhibitor | Animal |
| --- | --- | --- |
| SUPREME CHAMPION | M GRAHAM | Lot 29 - Shearling Ram |
| RESERVE CHAMPION | GA & J ALLISON & SON | Lot 11 - Aged Ram |
This year's sale took place on Friday 6th October 2023. Showing started at 10am with the Judge, Neil Tarn, travelling down from Middleton in Teesdale.
Champion on the day went to Mark Graham, Hunt House Farm, Goathland.  The homebred, Hunthouse Lee 1st, was placed 1st in the Large Breeders Shearling ram class in the pre-sale show, and went on to make the day's top price of £1350, purchased by Rebecca Spooner from Derbyshire.
The next highlight was the sale of Leath House White 2nd from RA Thompson, Leath House Farm, Westerdale, this shearling sold for £800 to TH & M Noble.
There was a very strong aged ram class with twelve rams presented for showing, George and James Allison, Low Cow Helm, Bilsdale took first place with Randalholme Usha 1st, bred by W & J Raine. This ram went on to claim Reserve Champion and was sold for £380 to Dennis Wilson, Farndale.
Averages:
Aged rams
9 rams forward, 1 passed. – £150.55
Shearling Rams
28 forward, 7 passed – £323.81
Tup lambs
1 forward – £50.00
Gallery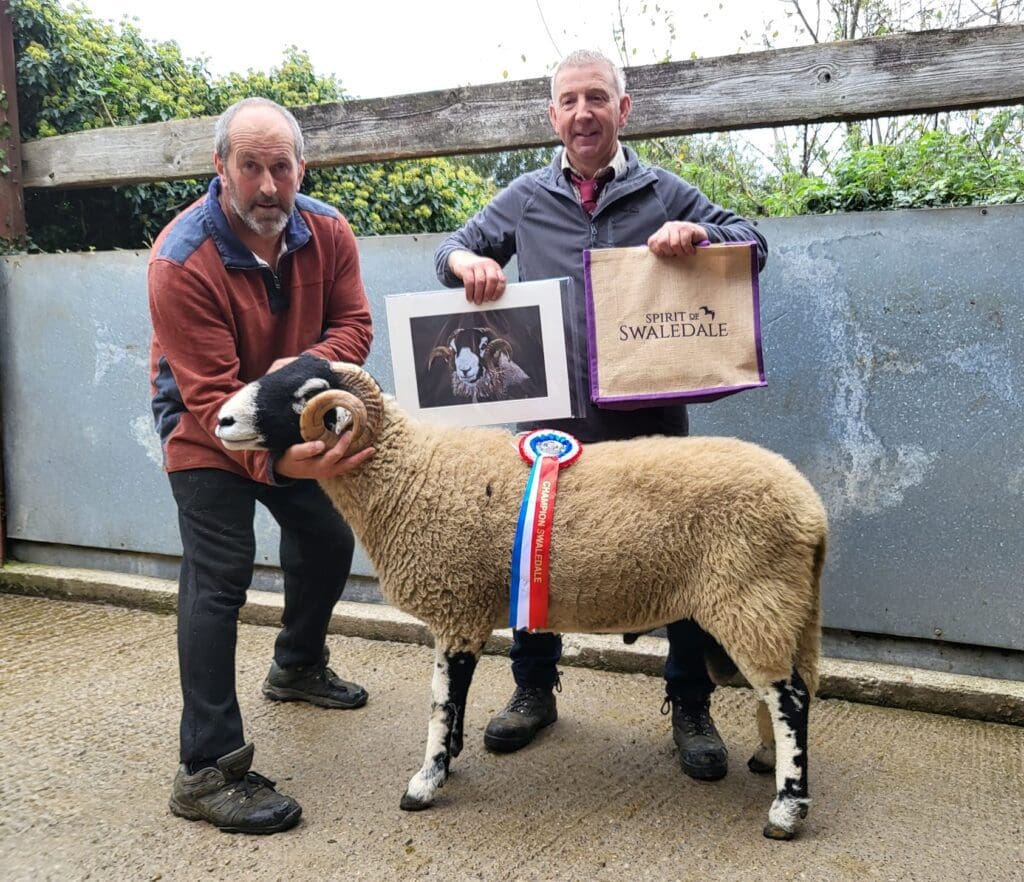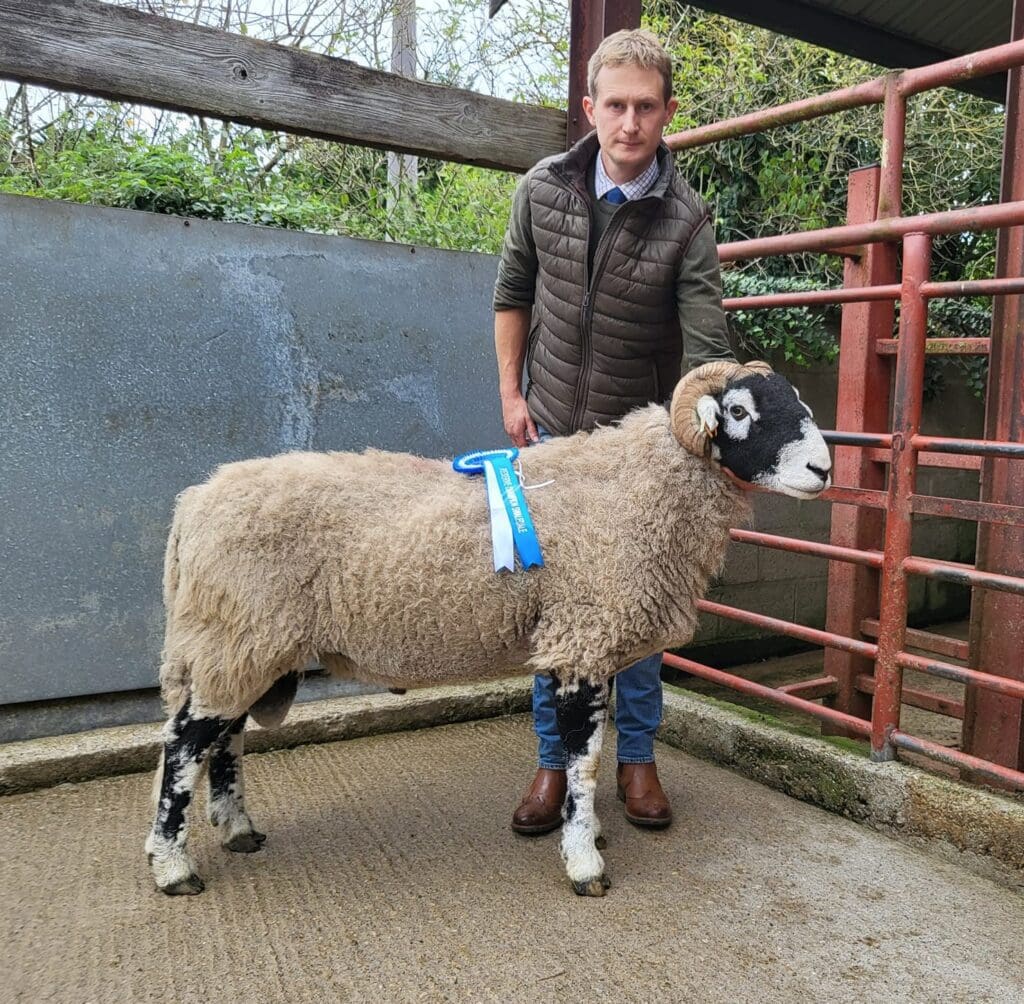 ---
Back to Sale Reports...