Bentham Inlamb Sale – Saturday 4th February 2023
04 : 02 : 23
Venue: Bentham
Judge: John Gorst, Quernmore
---
Aged Ewe
| Placing | Exhibitor | Lot Number |
| --- | --- | --- |
| 1st | PE&KA Sowerby | Lot 35 |
| 2nd | A&M Skidmore | Lot 57 |
| 3rd | DJ Coates | Lot 42 |
Gimmer Shearling
| Placing | Exhibitor | Lot Number |
| --- | --- | --- |
| 1st | A&M Skidmore | Lot 53 |
| 2nd | WA&A Booth | Lot 36 |
| 3rd | A&M Skidmore | Lot 54 |
Gimmer Hogg
| Placing | Exhibitor | Lot Number |
| --- | --- | --- |
| 1st | DJ Coates | Lot 49 |
| 2nd | DJ Coates | Lot 47 |
Swaledale Champions
| Category | Exhibitor | Animal |
| --- | --- | --- |
| CHAMPION | A&M Skidmore | Gimmer Shearling |
| RESERVE CHAMPION | PE&KA Sowerby | Aged Ewe |
Bentham Inlamb sale report
The aged ewe section at Bentham on Saturday proved to be the highlight of the sale, when Daryl Coates, The Chancel, son of Eric Coates, topped the sale.  His 2014 born ewe, by Kisdon Ivanhoe, sold scanned inlamb with twins to the £38,000 Bull & Cave tup, for £1000 to M Sedgwick.
Other ewes from the same home, sold twice for £700, the first, a 2016 born ewe, sired by Wolf Cleugh Hercules, again inlamb to the Bull & Cave tup, went home with R Preece, and the next, a 2019 born ewe, this time sired by the Bull & Cave tup, scanned with triplets to a Goatstones tup, sold to J Curwen.
Daryl also topped the gimmer hoggs with a Butt Rigg Gary 1 daughter which stood first in its class in the pre-sale show, and sold for £950 to B Hall.  Next best was another hogg sired by the same, which sold for £900 to WM Hutchinson & Sons.
The morning's Champion from A & M Skidmore, Flakebridge Farm, was the 1st prize gimmer shearling, sired by High Birkwith Endeavour, she sold carrying twins to Buttrigg Viceroy to I & P Brown for £800.
Reserve Champion came from PE & KA Sowerby, Oakbank, winner of the aged ewe class, and sold for £800 to J Gorst.
The annual consignment from WA & A Booth, Old Hall, led at £500 for a Bull & Cave Impact daughter, which sold for £500 to J Wilson.
Leading prices:
PE&KA Sowerby – 800
WA&A Booth – 500
DJ Coates – 700, 1000, 700, 900, 950
A&M Skidmore – 800
Gallery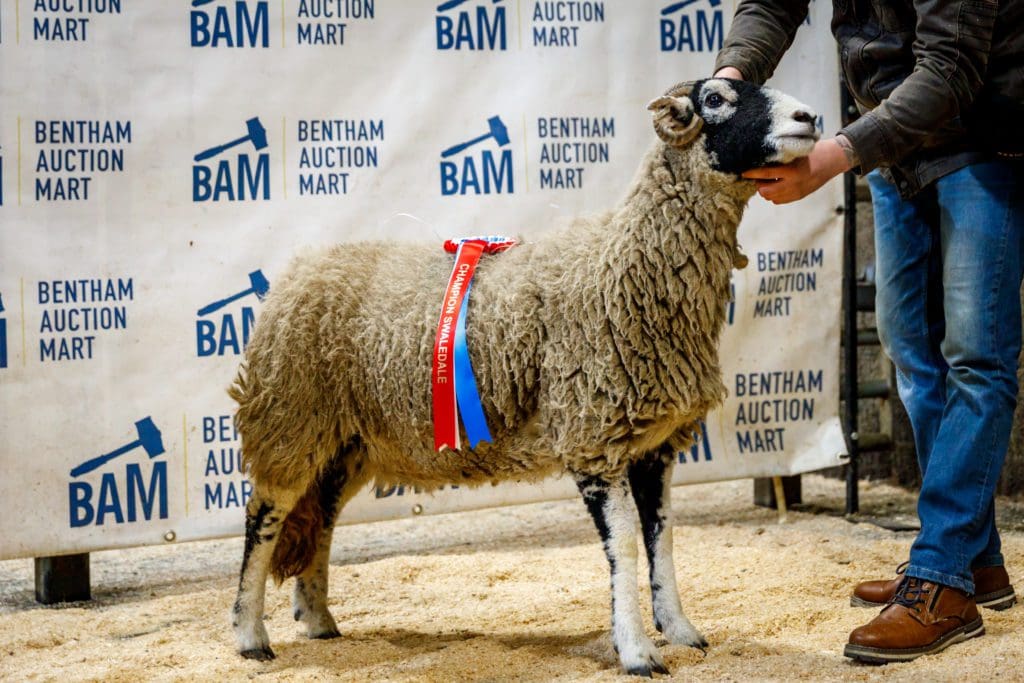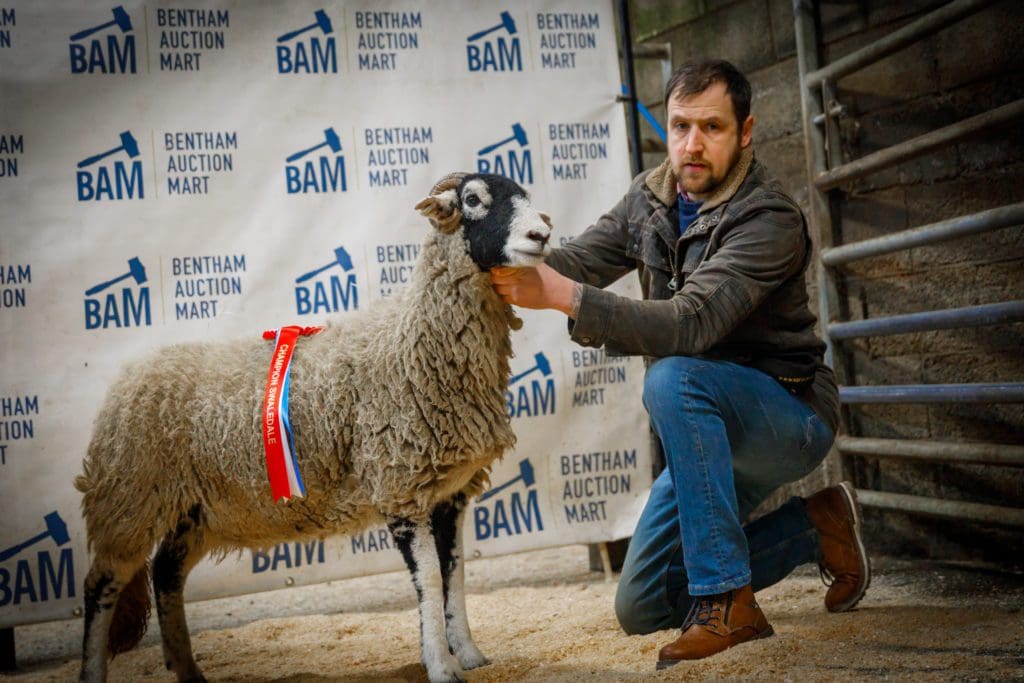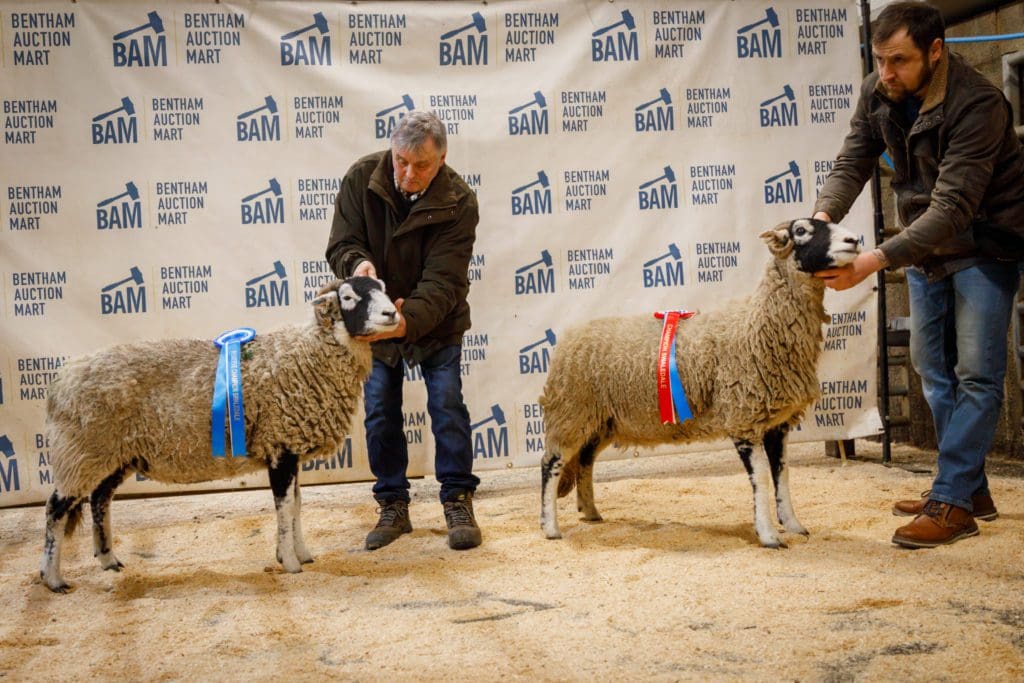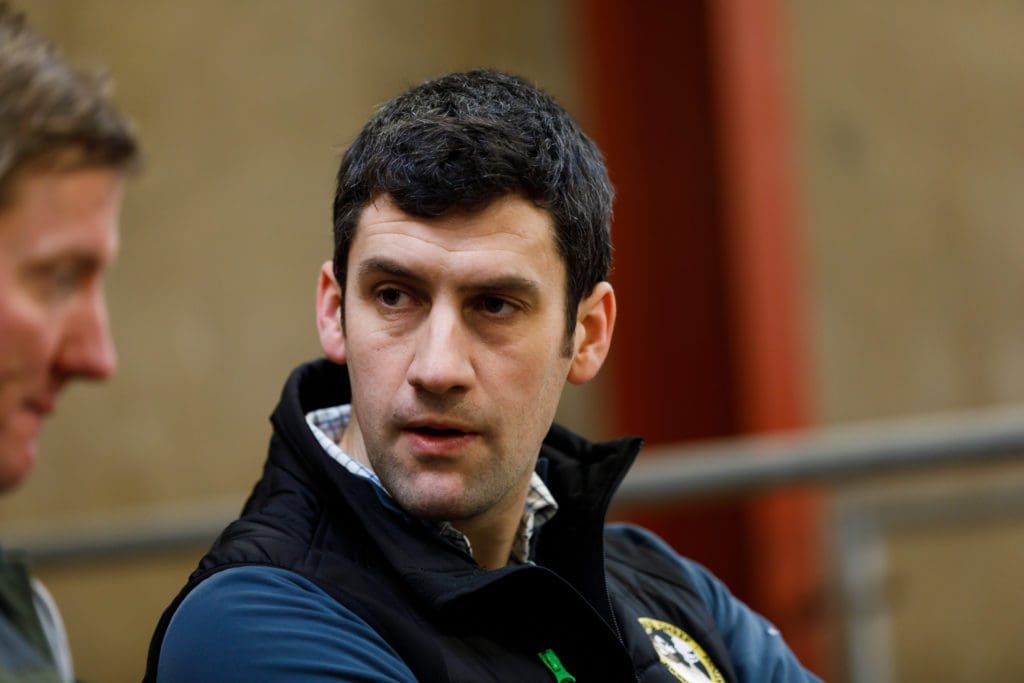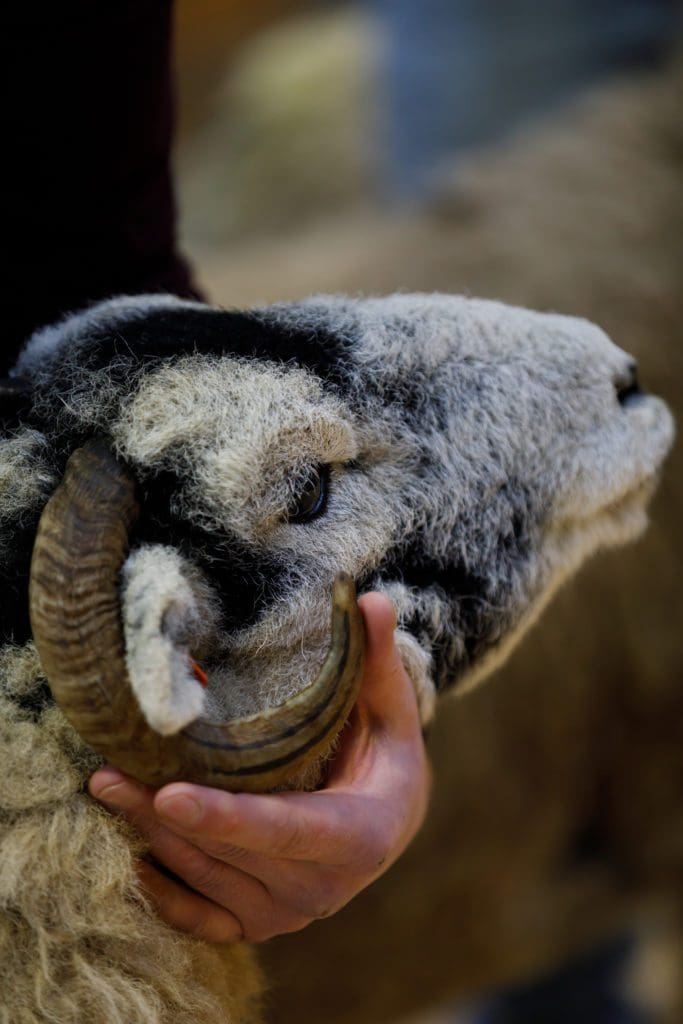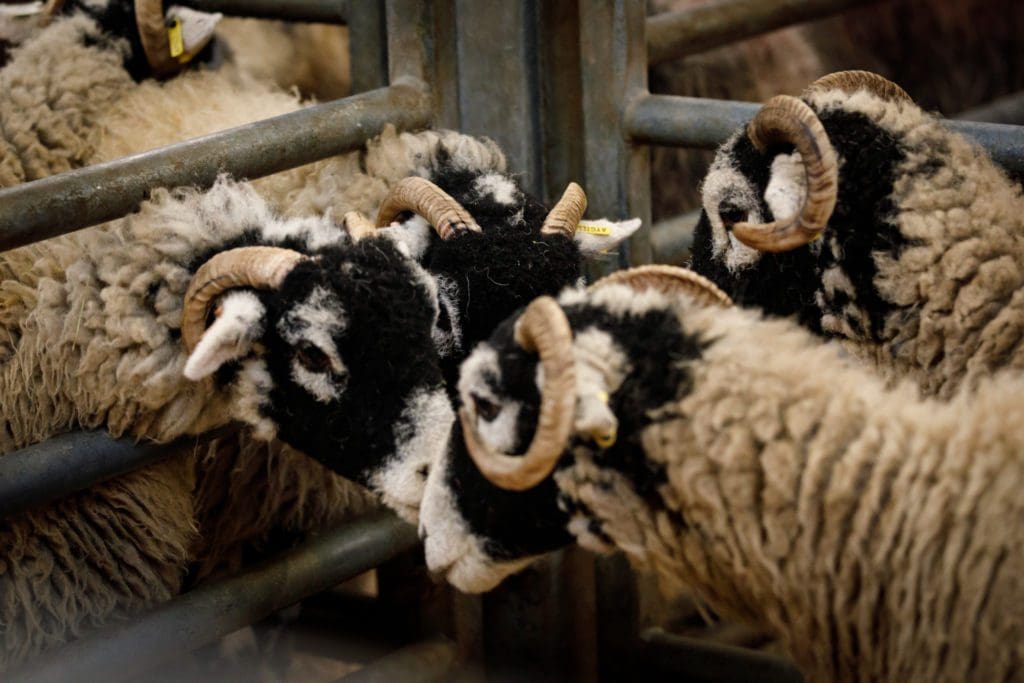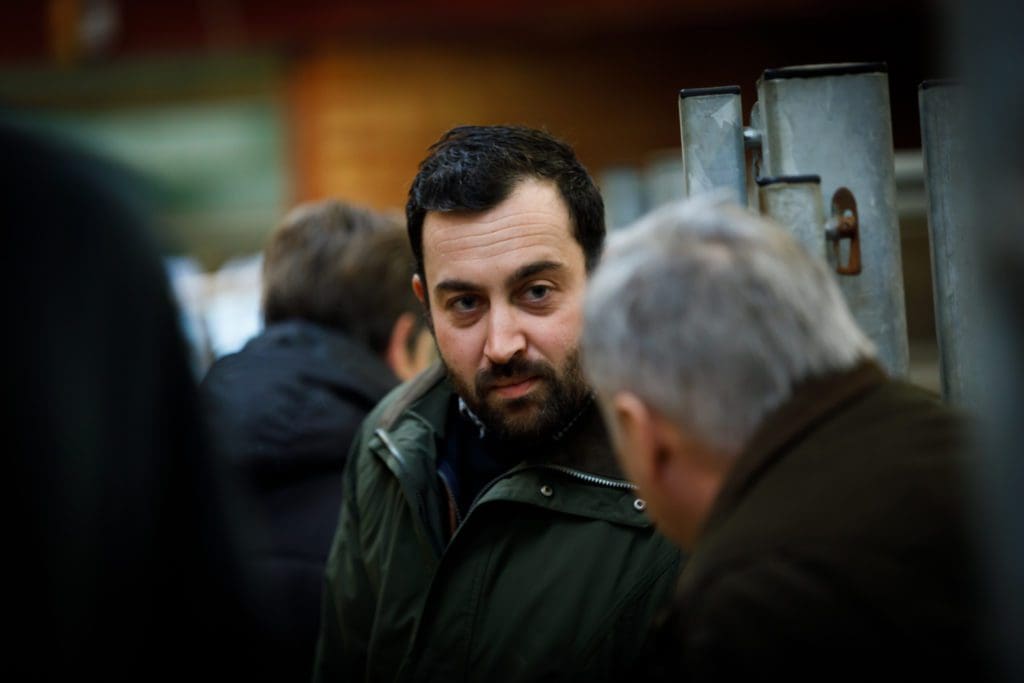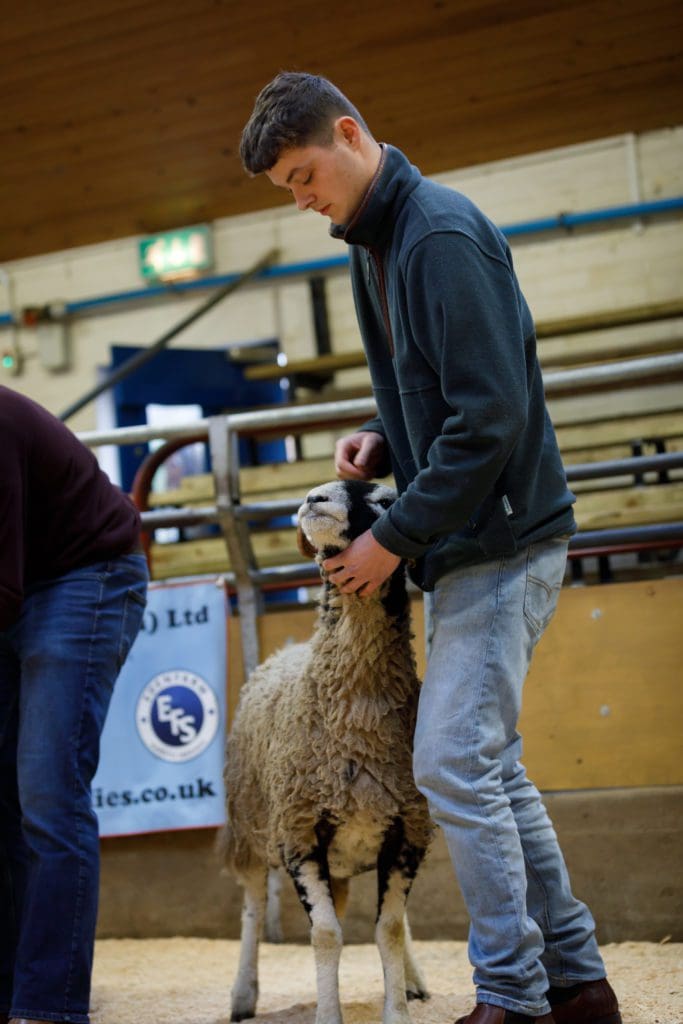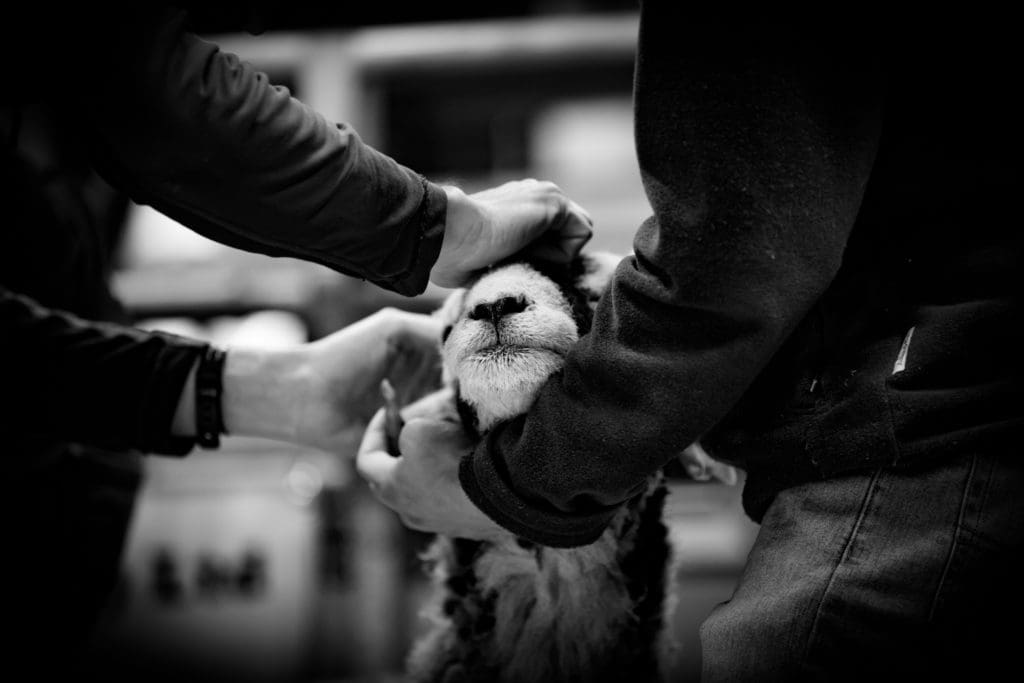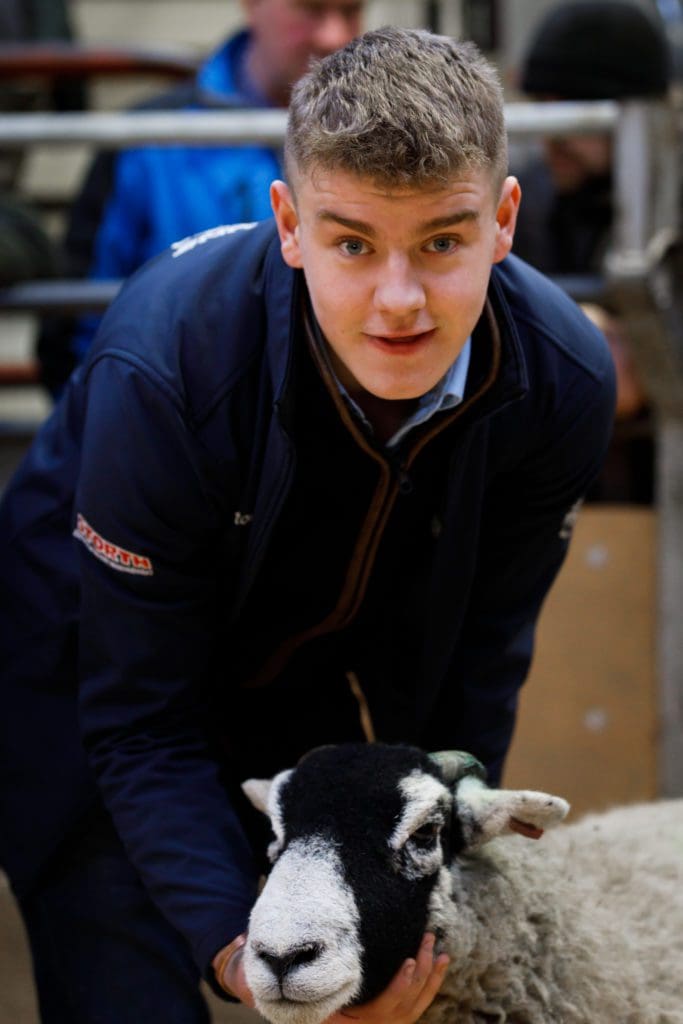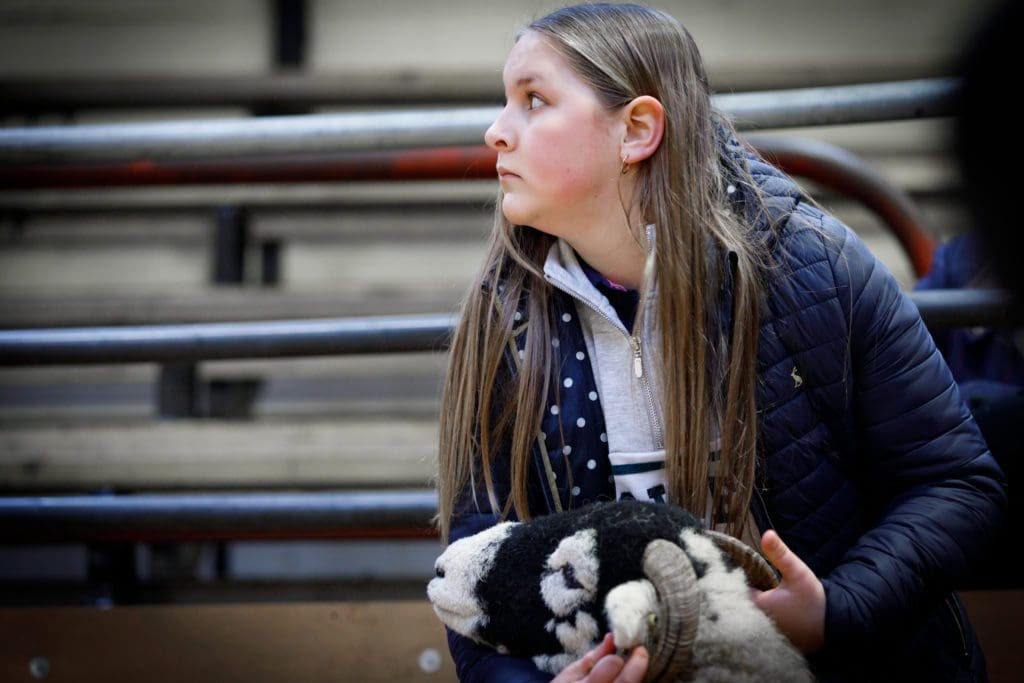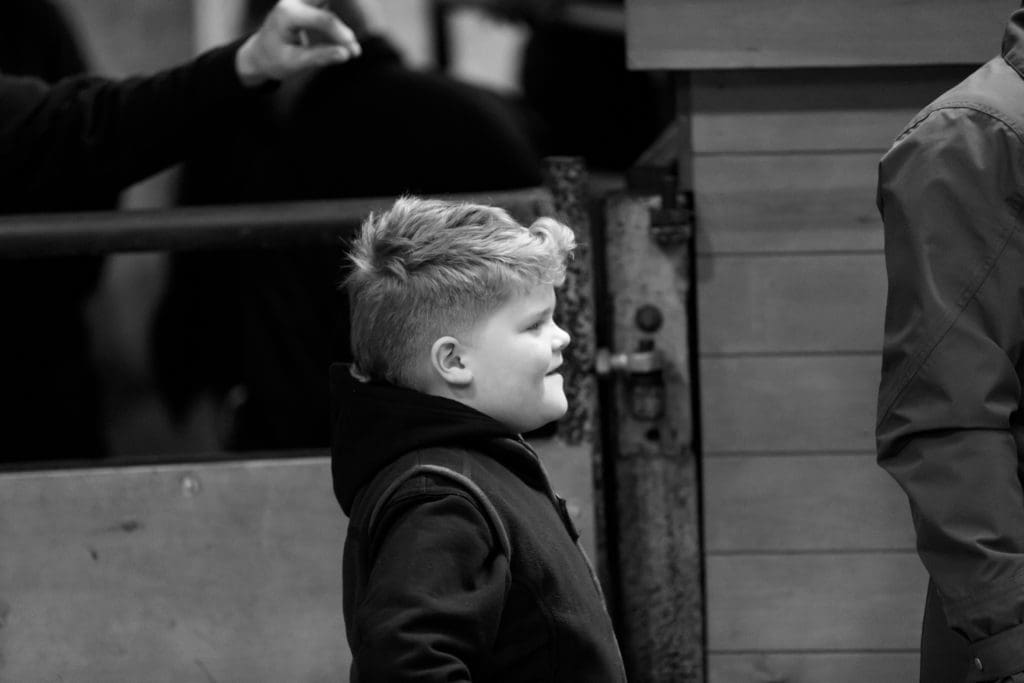 ---
Back to Sale Reports...